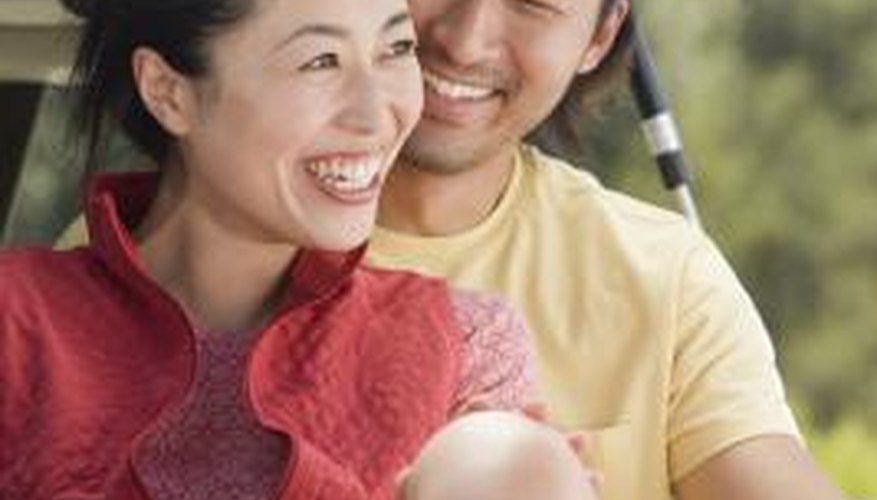 Step 1
Do something special for your man, whether this means taking him out to his favorite restaurant, getting tickets to see his favorite band, or just setting aside a romantic evening for the two of you. If your man sees you making a special effort to treat him well and show appreciation for everything he does for you, he is likely to take the hint and return the favor.
Step 2
Talk to your man about the way he treats you. If you feel like he is disrespectful or doesn't give you the appreciation you deserve, tell him. Hearing the way you feel may be all the motivation he needs to begin treating you like a princess.
Step 3
Behave in a way that commands respect. For example, if your man is rude to you, tell him you won't tolerate that kind of treatment. Do not allow him to make jokes at your expense. Do not demean yourself or stop doing activities you enjoy for his approval. If you act like someone who will not tolerate abuse, he will have no choice but to treat you well.
Step 4
Give your man hints about the actions he could take to make you feel special. If he lacks intuition or isn't experienced in relationships, he might want to treat you like a princess but may not know what to do. For example, if you walk past a dance club, you could drop a hint by asking, "Wouldn't it be romantic to go dancing there some time?"
Tips
If your relationship still isn't satisfying but you want to try harder to solve the problems and change the way your man treats you, consider couples' counseling. A therapist might help your man see his errors and can help both of you come up with plausible solutions.

If you cannot get your man to treat you well no matter how hard you try, he doesn't deserve you in his life. Find someone who sees you as the princess you are and treats you that way.
View Singles Near You