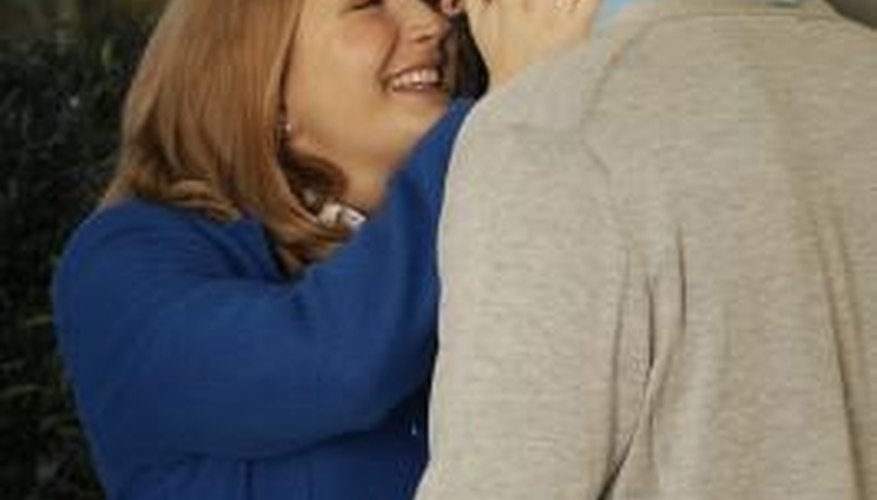 Take her to a romantic setting such as a spot outdoors with a view of the sun setting. Make sure you are alone because she won't likely feel comfortable enough if people are around. Ensure your breath smells good.
Sit close to her and observe her behavior. See if she stays where she is, moves closer or moves away. If she stays where she is or moves closer, then she feels comfortable around you and may respond favorably to a kiss.
Be silent, slowly put your arm around her and inch a bit closer. Softly say "Hey," to get her attention and pretend like you're about to say something. Wait to see if she faces you. If she doesn't, she is either shy, or doesn't want you to make a move.
Look into her eyes as though you have no doubt in the world about what's going to happen. Slowly approach her lips with your own. Stop just before you make contact, then wait for her to move in a bit. If she turns her head away from you, she's either extremely shy or doesn't want to kiss you.
Lock lips and put one hand at the small of her back or at her waist. Pull her closer to you. Only kiss her briefly to keep her wanting more next time.
Warning
If you get any sign from her that she's not ready for you to make your move, don't force the issue.
View Singles Near You