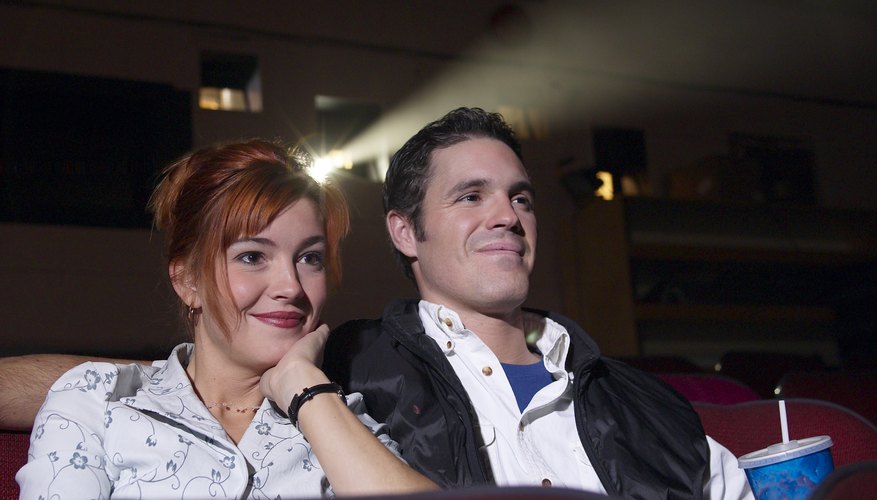 Some couples are not quite there yet though, while others need help to rekindle the romance. A movie date might involve going out to the theater or drive-in, creating a drive-in theater experience or staying in to watch a movie. Whatever the venue, movie dates are easily made romantic with a little planning and foresight.
Step 1
Consider what movies both you and your date like. Romance is rooted in shared interests. For example, if you both enjoy horror movies, the romance is created by watching a horror film and clinging to each other during the scary parts.
Step 2
Choose the venue for the movie. Venturing out to the theater or drive-in creates a sense of occasion. This venue also offers a dark and anonymous place, creating a romantic atmosphere. Watching a movie at home offers more intimacy and greater opportunities for snuggling.
Step 3
Bring your date a thoughtful, movie-related gift. For example, if the movie is "Chocolat," bring your date a chocolate treat.
Step 4
Provide snacks for the movie date. Sharing a bag or bowl of popcorn can be unintentionally romantic -- think of Lady and the Tramp sharing the spaghetti noodle. If you are watching a movie at home, consider serving appetizers and a bottle of wine.
References
View Singles Near You