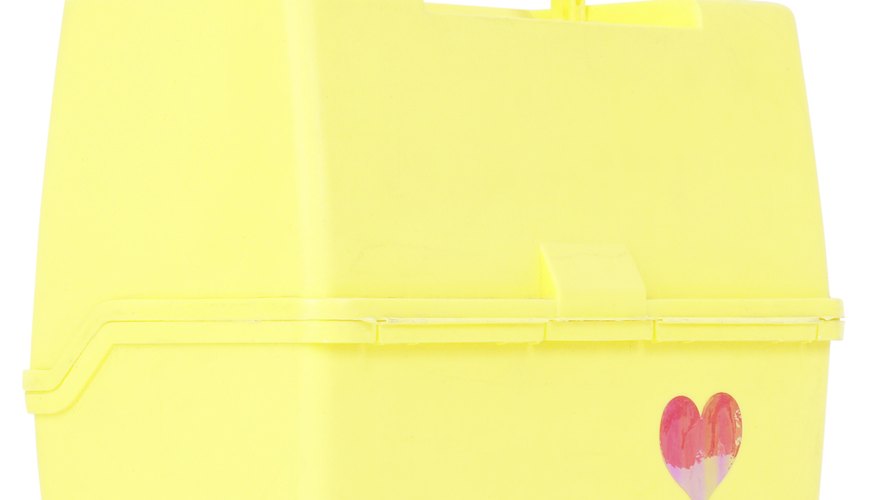 Step 1
Prepare your partner's favorite lunch and package the components of the meal in travel-friendly containers.
Step 2
Pack your partner's favorite meal inside a new lunch box or bag that you secretly purchased. Put it into his briefcase or bag without him seeing it at home to surprise him with the gift.
Step 3
Add themed touches to the meal. For example, you can bake heart-shaped cookies for the romantic lunch box and decorate them with the words "Be Mine." Wrap each cookie in a plastic bag and put it into the lunch box. Alternatively, use a heart-shaped cookie cutter to transform a simple sandwich into a message of love.
Step 4
Write a romantic message in a greeting card to your partner. The card can be as simple as a blank card decorated with a flower or a hand-drawn heart on blank cardstock. Explain how much you care for her and how you miss her during the day. For an added touch, ask her out on a date, even if you have been married for 20 years.
Step 5
Add a recent photograph of you together to the romantic card. Spray a little of your favorite perfume or cologne onto the card so that as soon as he opens it, he smells you.
Step 6
Hide a small bottle of scented lotion or massage oil in the lunch box and secure a note to it asking her to bring it to your romantic date.
Things You Will Need

Favorite meal
New lunch box or bag
Heart-shaped cookies
Pink frosting
Plastic bag
Pen
Romantic card
Photograph
Perfume or cologne
Scented lotion or massage oil
Tips
Add your partner's favorite chocolates or candy into the lunch box.

Sticky notes in the shape of a heart can be used in place of a card, if desired.

To extend the romantic gesture past lunchtime, create a voucher for a free massage, hug or kiss and place it into the box.
View Singles Near You