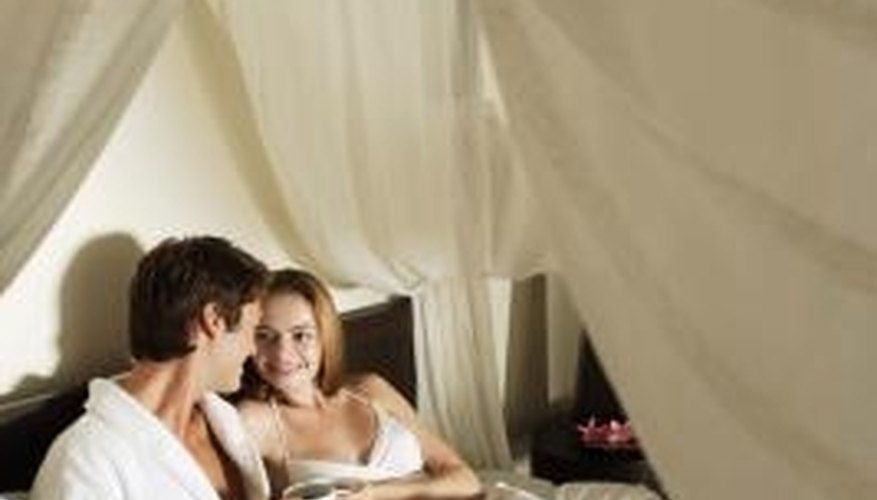 Change the bedding. Feng shui indicates that the colors most associated with love, romance and sensuality are silver, shades of blue, pink and red. Choose a material for bedding that is plush and sensual in texture such as satin, silk, velvet or suede.
Replace the bedroom window treatments to correspond with the color scheme you have chosen for the bedding. If your windows do not have blinds, cover them with material that shields the light from the room, dimming it for romantic ambiance.
Place colored candles around the room. Safe candle alternatives include battery-operated candles that don't produce flames.
Light incense or place a reed diffuser in the room to create an aromatic environment. Romantic scents include lavender, cinnamon, sandalwood, amber and jasmine.
Play soft music quietly. Soft sounds of nature, slow love songs of any music genre or classical music create a romantic feeling when combined with the soft romantic color scheme, dimly lit room and aromatic environment.
Things You Will Need

Bedding
Window treatments
Candles
Home aroma accessories
Music
Tip
Depending on the motive for making your room romantic, adding personal touches creates a sentimental feeling. For example, to celebrate your wedding anniversary, include a small bedside serving of your wedding cake.
References
View Singles Near You