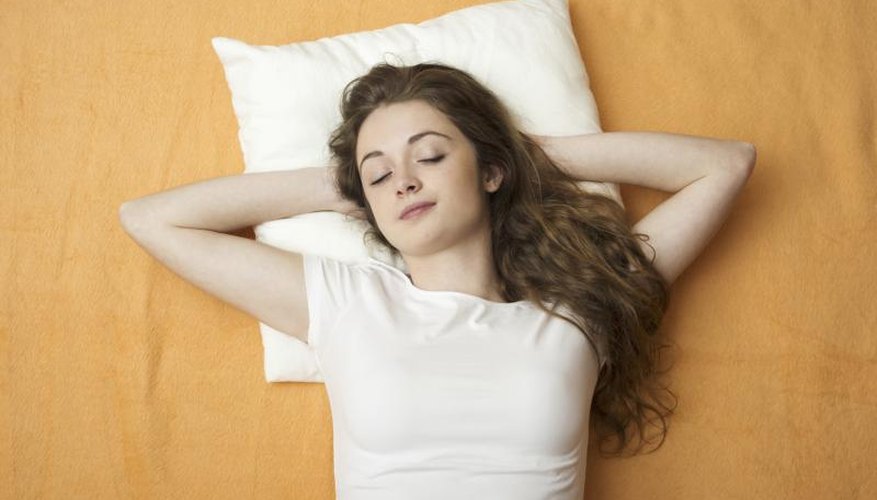 Step 1
If you want him to dream about you, take care of yourself. Nobody dreams about a woman with bags under her eyes, so try to get seven to eight hours of sleep at night, recommends Dr. Timothy Morgenthaler in the article, "How Many Hours of Sleep are Enough for Good Health?" on the Mayo Clinic website. If you can't get the suggested amount of sleep, consider heading to a spa for a facial complete with cucumbers to reduce those unsightly bags.
Step 2
If you want to walk into this woman's dreams, put on your walking shoes. Run, bike, swim or regularly participate in your favorite form of exercise. Doing so increases your endorphins -- the chemicals in your brain that make you feel happy -- according to the article "Depression and Anxiety: Exercise Eases Symptoms," on the Mayo Clinic website. The happier you are, the more that special someone will dream about your smiling, positive and cheerful personality.
Step 3
When you look in the mirror, you see a confident, talented and intelligent individual. Self-confidence is the key to attracting others, according to psychologist Leslie Sokol in the article, "Seven Simple Strategies to Effectively Attracting Others," on the Psychology Today website. Show off your self-confidence and you will have her dreaming about your unique talents.
Step 4
Social media isn't just for keeping up with your buddies from college. Use it to have your special someone dreaming about you, even from across the globe. Display profile photos that show you confident, happy and participating in things you love. Send your special someone a text, instant message or email to let her know you are thinking of her. Doing so reminds your lady that you desire her attention. In addition, send out live status updates as you sun on the beaches of Maui and your crush will dream she is right there with you, wiggling her toes in the warm sands.
View Singles Near You