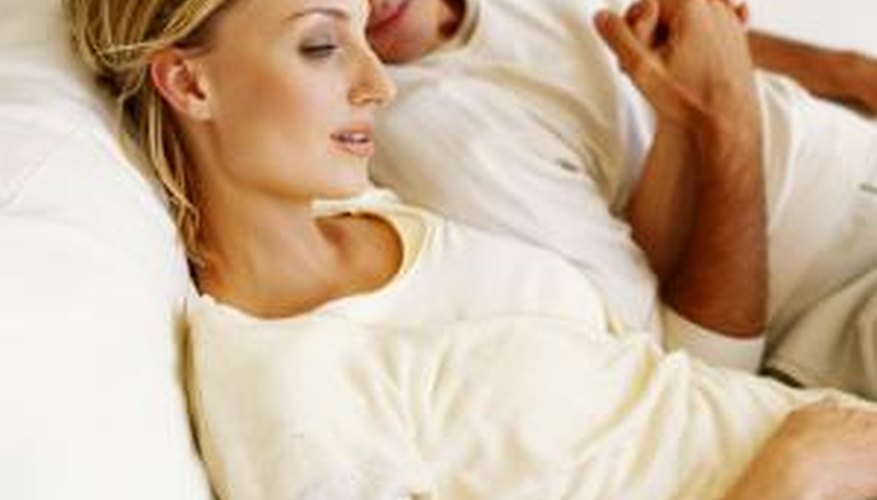 Step 1
Communicate your feelings with your spouse or partner and let him know that it concerns you that he does not verbally tell you he loves you. Share with him why it is important to you and how you think it will improve your relationship or benefit the both of you.
Step 2
Ask your partner if he loves you. Perhaps he needs a prompt to share this emotion with you verbally. It might be easier for him to answer a question than to find the words all on his own.
Step 3
Model the verbal communication you want from him. Telling him regularly that you love him lets him know that his love is reciprocated and he has nothing to lose by disclosing his emotions to you.
Step 4
Show your spouse or partner unconditional respect. According to Dr. Emerson Eggerichs, men need to feel respected by their partner, just as women need to feel loved. When his organization surveyed 7,000 men and women about what stems conflict for them, 72 percent of women said it was when they were feeling "unloved," and 83 percent of men said it was when they were feeling "disrespected." Giving your partner what he needs may encourage him to give you what you need, assuming you need to hear the words to feel or substantiate the emotion.
Step 5
Investigate your partner or spouse's family background. If your partner is from a family that never says the words "I love you," perhaps he has not learned to communicate this emotion verbally or is not comfortable with it. He may speak another "love language." According to Dr. Gary Chapman, people communicate love using one or more of five love languages. These are building the partner's self-esteem with words of affirmation, showering the partner with gifts, spending their time with the person they love, doing things for the person they love and expressing their love through touch. Perhaps your partner is telling you he loves you, just in another language.
Step 6
Ask yourself how important it is to you to hear the words "I love you" from your partner. Assuming you are in an otherwise loving relationship and happy with other aspects of this relationship, it may not be worth a continued battle. Instead of trying to get your partner to tell you vocally that he loves you, perhaps you may benefit from validating his love through the ways he does communicate it.
View Singles Near You