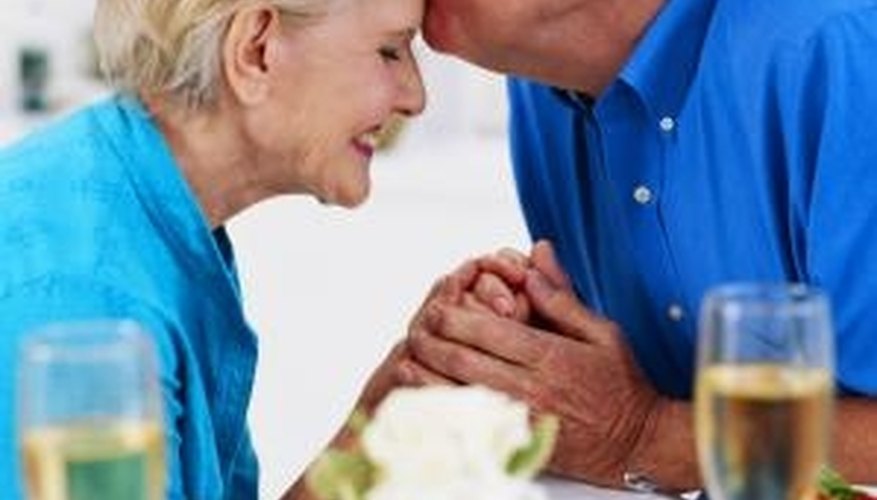 Make her gifts instead of buying them. You can do this even if you aren't a master craftsman. Making her a card that tells her how you feel about her, making her a fashion accessory, or even buying something like a book, then personalizing it with a note inside it all make gifts much more personal. A gift with a personal touch shows far more dedication than just buying something from a store. This isn't to say that you shouldn't buy her things, but make sure that you buy something that she wants rather than something that you think she should have.
Give her little presents on unexpected occasions. By doing things unexpectedly, you are reminding her that you are thinking of her all the time, rather than just giving her presents on birthdays and other occasions, which feel more like obligations. This doesn't mean you should ignore birthdays, but they shouldn't be the only time you give her presents.
Spend time with her. This seems intuitive, but it is easy to fall into a routine where you only spend time with her at your convenience. Make a point of spending time with her at the expense of something else -- cancel your round of golf, or skip your weekly poker night with the boys to do something special with her. Of course, it's not reasonable for her to expect you to do this all the time, but if you do it occasionally she will feel wanted.
Listen to her. Ask her how her day was, then listen without saying a word for the entire story. By being a good, attentive listener you are showing her that the day-to-day things that happen to her are important to you.
Compliment her on her achievements, tell her things you like about her, and tell her she looks nice. This will let her know that she is special to you no matter what. Of course, you need to be sincere -- don't just look at her and dream up something that seems positive, because she'll know if you don't mean it. Rather, just say what's on your mind. If you have something nice to say, say it. She'll appreciate it.
View Singles Near You