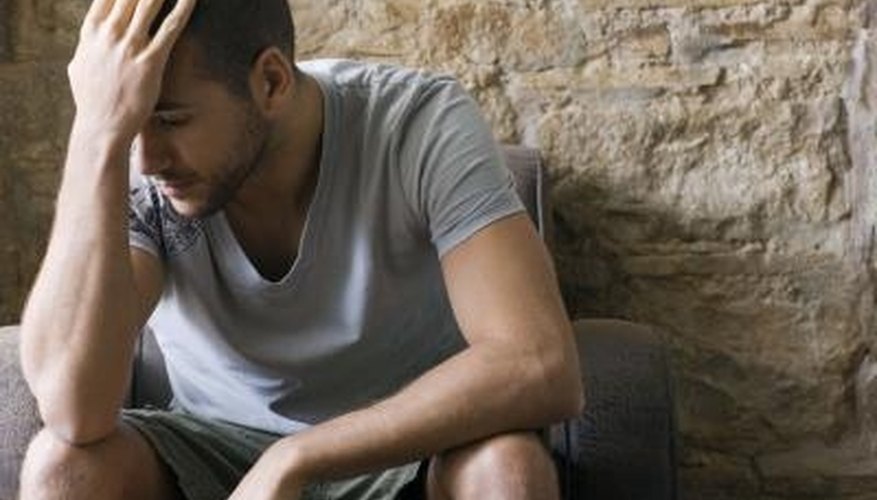 Encourage him to take his time. Betrayal and loss of trust is a serious matter, and like all serious things, can take a long time to fix. Getting over and moving on from hurt is not something that can happen overnight. For a man to have trust again, he needs to deal with a bevy of different emotions, from loneliness and disappointment to confusion and perhaps even embarrassment.
Tell him to trust his intuition. Talk honestly to him and find out if he wants to regain trust in the person who hurt him so badly in the first place. Remind him that he should always go with his gut instinct. Sometimes intuition can be an effective guide, especially when it comes to matters of the heart.
Offer your support. Tell him that you are willing to communicate with him about his trust problems whenever he wants. Offer him a comforting shoulder to lean on. Also, consider suggesting the concept of outside help and guidance, whether it is a support group or guidance counselor in the area. Talking to other people (including those who are in the same boat) can be very beneficial for attaining perspective on the whole situation.
Tell him to work on improving himself. Becoming a trusting person again is a key process in someone's life. It is a time period that involves a lot of reflection, evaluation and perhaps even life improvement. Help him take the focus off of his trust issues by encouraging him to work on improving his life. For example, bring up the ideas of physical fitness, starting new hobbies and interests (such as swimming lessons or studying Italian Renaissance art), continuing an education or becoming closer to friends and family members.
Talk to him about aspects of his life in which he finds trust. If a man is jaded and feels like he cannot trust anyone, ask him where in his life he does find trust. If he cannot indicate anything big, cite examples of easy, everyday things. Ask him if he trusts his next-door neighbors not to steal his mail. Ask him if he trusts his dog to cuddle up next to him on the couch every evening. Tell him that the small things can be a good start for attaining the bigger picture.
Tip
Remind him that patience is necessary in these situations. A little bit of time can go a long way in healing wounds, even if it may not seem that way in the beginning. Trust does not have an "on" and "off" switch, as easy and convenient as that would be.
View Singles Near You