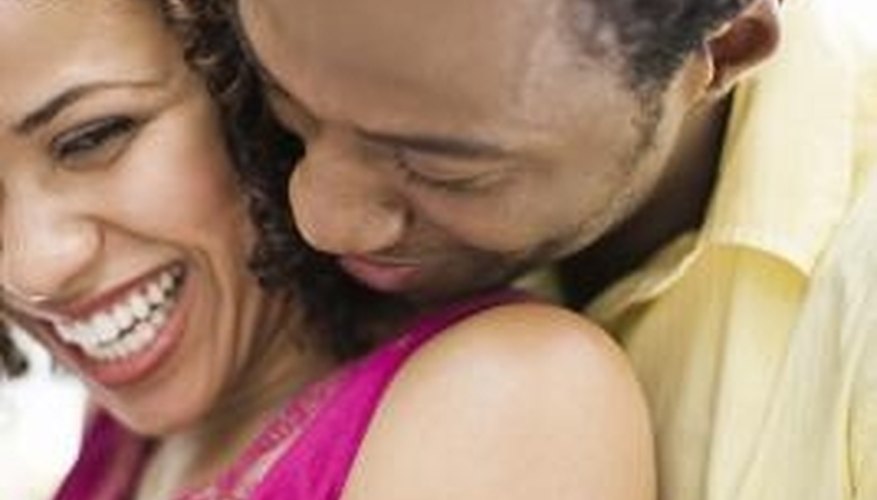 Study the skill. Many authors have provided assistance to those who wish to learn how to flirt by composing texts anyone can use in their study. Read an assortment of books on the art of flirting, including: "How to Attract Anyone, Anytime, Anyplace: The Smart Guide to Flirting" by Susan Rabin and Barbara Lagowski, "Flirting for Dummies" by Elizabeth Clark and "The Flirting Bible: Your Ultimate Photo Guide to Reading Body Language, Getting Noticed, and Meeting More People Than You Ever Thought Possible" by Fran Greene. Glean from these texts information about the art of flirting, taking mental or physical notes as to what women should do to catch guys' attention.
Watch others in action. When you are next out in public, look around at other ladies and discreetly monitor their man-catching practices. After an hour or so of observation, you will likely be able to pick up some skills that you can put to practice, enhancing your abilities of seduction.
Practice your flirting. Even though you haven't mastered flirting, you should still put your skills to use. Use what skills you do have to flirt with guys, testing your prowess and becoming more comfortable with your ability to flirt effectively.
Critique yourself. After a flirting attempt, think critically about how well you did. If you stop to ponder your flirting success, you can likely identify areas where you excelled as well as ones in which you still need to work. After critiquing yourself, you will know better what you still need to work on to become the flirtatiously skilled female you hope to be.
View Singles Near You