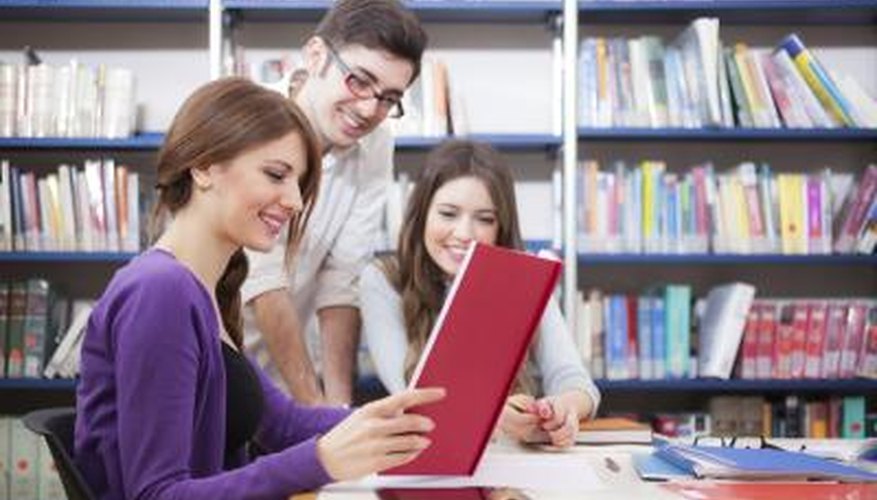 Step 1
Attend church and become involved in church activities. Church is the most obvious but best place to meet a Christian woman, according to Pastor Mark Driscoll's blog post "Dating, Relating and Fornicating." Get involved in church ministries or events that happen during the week, such as bible studies or prayer meetings. You may get some more one-on-one time with potential dates because of the smaller setting. Some bigger churches even put together singles events in which you can hang out with and get to know your fellow single Christians.
Step 2
Create an online dating profile. Many in the church are turning to dating sites to meet fellow Christians, says family therapist Linda Mintle in a CBN News clip, "E-Harmony and Beyond: Finding the Perfect Mate." Many sites let you search through profiles based on religious or spiritual beliefs. To narrow down your search to Christian women who are only seeking Christian men, join one of the many Christian dating websites. There are even Christian dating sites that cater to specific niches such as location, ethnicity and race, denomination and age.
Step 3
Use social networking and online gatherings to your advantage. Dating sites are not the only way to meet a potential romantic partner online. Join online groups or forums that are related to Christianity and get involved in online discussions about relevant interests. In 2013, Proceedings of the National Academy of Sciences published survey results indicating "Marital satisfaction and break-ups differ across on-line and off-line meeting venues." About 21 percent of people reported marrying someone they met through a social networking site, while two percent met through a discussion board or forum, and 6 percent met their spouse through an online community.
Step 4
Hang out where you may find Christian women who share similar interests. Check out listings for Christian concerts or conferences that you may be interested in. When visiting a Christian bookstore or the Christian section of any bookstore, you may meet someone who is checking out the same books you are. This can be a good way to start a conversation.
Tip
Look for more than appearance and religious values in a person. While physical attraction and common spiritual beliefs are important, it's also wise to consider other compatibility factors, such as character and relational values, says Henry Cloud, a psychologist and Christian speaker, in an interview with Beliefnet.com.
View Singles Near You