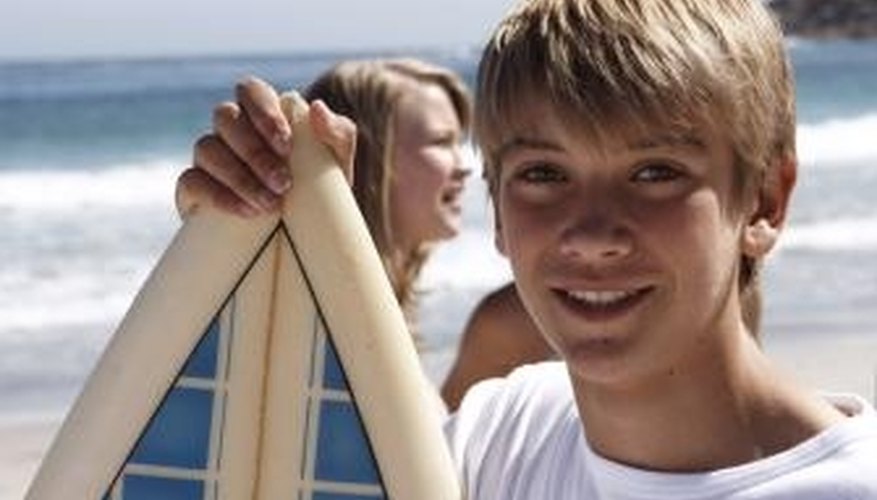 Go to the gym. Enter the free weight area where the cute boys are working out. Ask the one you like to spot you or teach you how to use the weights.
Attend sporting events or team practices. Slip into your most fetching dress and sit in the bleachers. Watch the boys play. Ask around for their local meeting place after games and practices and walk in with a friend.
Sunbathe on the surfer's portion of the beach. Wear your cutest bikini and ask one of the guys to lather suntan lotion onto your back
Hit the hottest dance club. Fix your hair and makeup and wiggle into the slinky dress. Dance on stage so everyone sees you and wait for that cute guy to come over and dance with you.
Take up skate boarding. Attend the local skateboard park and ask the cute guys for tips on tricks or skirting the corners.
Tip
Take a friend with you while looking, so you have someone to talk to. Be relaxed and treat cute boys the same way you do regular boys.
Warning
Don't do anything that you are uncomfortable doing to get a cute boy to like you. Leave him alone if he does not respect you.
View Singles Near You