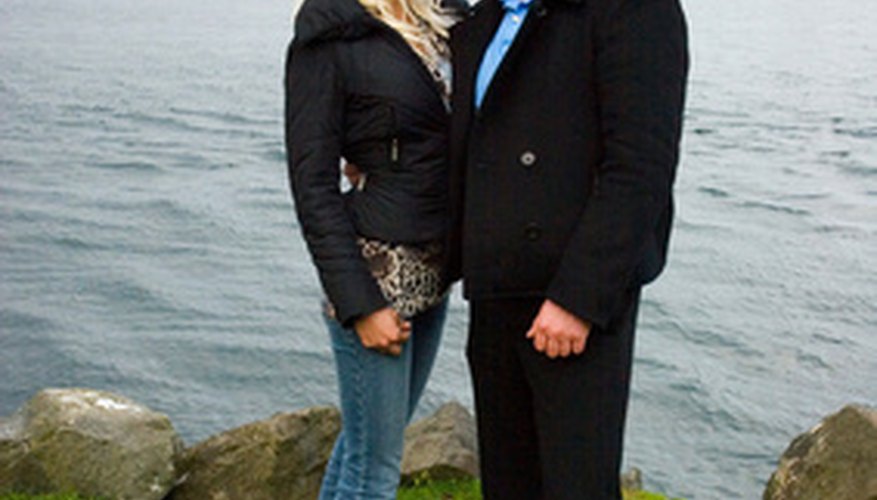 Step 1
Get a passport and go to Europe. Attend events that are frequented by European men; the World Cup and the international European Football Championship draw thousands of men to their matches. If you don't want to go to a live match, you can always watch one from a sports bar. As in the United States, European men frequent bars and pubs to watch sports.
Step 2
Start a language exchange. Most Europeans are not native English speakers, so taking part in an English conversation exchange will help you meet European men. Websites like Conversation Exchange or My Language Exchange will help you find European men, and the best way to get to know someone is by talking to them.
Step 3
Join a European dating site. Flirtbox is a free dating site based in Ireland, while Parship is an online dating site in France. You may need to brush up on your language skills, but these sites give you a great advantage in finding European men. You can fine tune your searches to look for men who are just your type. Whether you're into a talk, dark and handsome or a blonde beauty, you can find the right European man for you.
Step 4
Go to popular European vacation destinations. While all the capital cities in Europe are full of European men, they relax in sun holiday destinations like Cannes, France; Marbella, Spain and Dubrovnik, Croatia.
Step 5
Go to Italy, where the men are notoriously forward. The culture in Italy is different from other European countries where men are more reserved, like England. Italian men will readily cat call, approach you or even grab you, making them very easy to meet.
Step 6
Dive into European culture in America. Visiting things like food festivals or cultural fairs give you a chance to meet European men who want a taste of home but are Stateside. There are also neighborhoods in some cities that are populated by European people, so these are a great choice to find the right man.
View Singles Near You