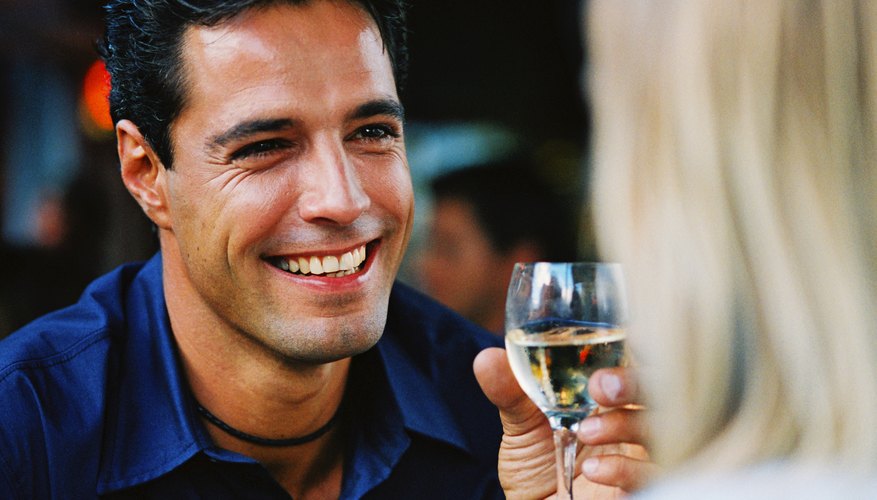 Step 1
Talk on the phone a few times before going on a physical date so your voices and demeanors aren't so startling. Treat the first call like it's a first date, scheduling time to have an in-depth conversation and let her see what it will be like to meet you in the real world. Ask additional questions to get a feel for whether this person matches their profile and past email interactions.
Step 2
Decide on an activity that you'd both enjoy based on what you've chatted about online. You could begin with a low-key event where you won't have to do a lot of talking, such as seeing a movie or a concert. If all goes well, you can always get drinks afterward, or call it a night and evaluate your budding relationship the next day when you've had time to process your time together.
Step 3
Keep your expectations reasonable, just as you would when going on a traditional first date. Just because you've been emailing regularly doesn't mean that you truly know each other. The possibility remains that she slightly misrepresented herself online. Conversely, if you have not been fully honest about your life detailsl, now is the time to come clean and show the girl who you really are.
Step 4
Introduce new topics as you talk in person instead of rehashing what you've already discussed in chat rooms. Explore whether you have common interests and compatible personalities.
Step 5
Be honest at the end of the date if you don't think she's the right girl for you. It's better to break it off early and move forward to meet someone new that spending time on a relationship you believe has not chance. Avoid leading her on.
Warning
Stay safe on your date. Arrive in your own transportation to a public location.
View Singles Near You