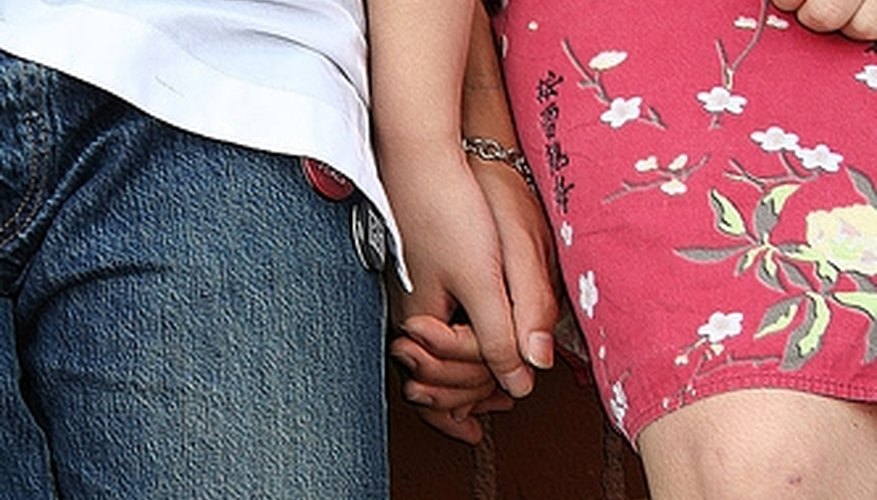 Search the internet. Even if you want to meet lesbians in person, the internet is a great place to start. There are many websites specifically for finding single lesbians to date. But if you're looking for friends or community, check out email lists, discussion forums, Yahoo groups, Meetup.com groups, Facebook groups, or Livejournal communities in your area. You'll be surprised how many you can find.
Attend LGBT or gay-friendly events. Most moderate-sized cities have events such as gay pride parades, festivals, and parties several times per year. These events can be intimidating to attend alone, but the best way to meet other lesbians is to get out there and talk to people. Don't be afraid to go out on a limb and start a conversation with someone new.
Find local gay establishments. This is the old-fashioned, time-tested way to meet other gay women! If a bar or club isn't your scene or you are not of drinking age, an LGBT community center or gay bookstore is a great place to go. Sign up for their email lists and chat up the manager or owner. They may be able to recommend other venues or events to meet members of the gay and lesbian community.
Take a trip. If you live in a rural area without much of a gay or lesbian community, you may need to travel to the nearest city to meet other lesbians.
Things You Will Need

Internet access & email account
Warning
If you aren't "out" to your family or friends, or if you live in an area that is not gay-friendly, be mindful of your safety and privacy.
View Singles Near You