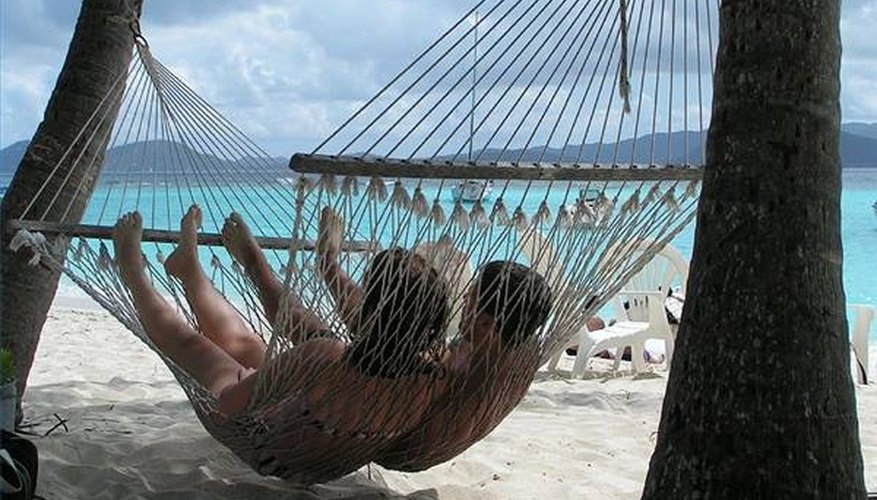 Go online. Millions of Americans are turning to the Internet to find love---so why shouldn't you? Online dating gives you the opportunity to meet men across the country and even around the world. It also allows you to get to know your dates via email or phone before you meet them in person.
Network through your family and friends. Ask your sister if her cute neighbor is still single. Talk to your best friend and find out if she can set you up with somebody. Chances are, your friends and relatives will know quite a few eligible bachelors they can introduce to you.
Try new activities. Sign up for an art class or join a local intramural sports team. Picking up a hobby gives you the opportunity to meet people who share your interests. Furthermore, a new activity will bring you happiness and fulfillment in your own life too.
Contact an old friend. Do you still have feelings for your old college flame? Or do you dream about bumping into that guy you once worked with? If there's somebody from your past who you still hold a candle for, then send him an email and set up a time to catch up.
Consider hiring a matchmaker. For women with busy careers, hiring a matchmaker is a good option to consider. A matchmaker will save you time (and grief) by pairing you with men who are compatible with your personality. Make sure to contact a few of the matchmaker's clients before you hire her.
Relax and have fun. Don't let dating or meeting men stress you out. Whether you're 35 or 85, take care of yourself and love yourself for who you are. After all, self-confidence is one of the most attractive attributes a woman can possess.
Tip
Date outside of the box. Don't be afraid to date guys who may not fit into your ideal of what your soul mate should look or act like.
Warning
If you decide to date online, beware of scammers. Don't list your address, telephone number, or personal email address on the site.
View Singles Near You