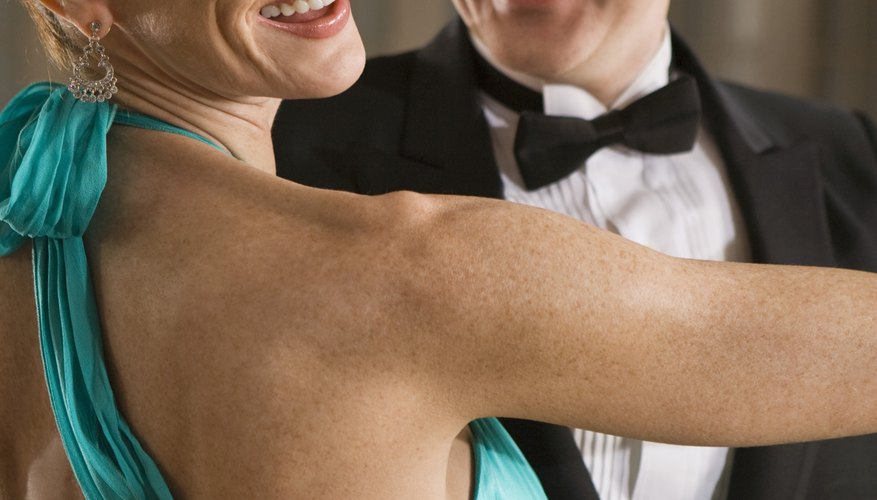 Step 1
Get rid of your expectations. By the time you're in your 40s the pool of eligible men is fairly small as it is. It's time to let go of idealistic expectations of romance. At the very least, give them a makeover and be certain they only include truly relevant items, such as having a sense of humor or someone who makes you feel good about yourself.
Step 2
Go somewhere different. If you want to meet new people, your best bet is to go to a new place. Take up a hobby that is enjoyed by both genders, such as golf or bowling. Join a club or civic organization and get involved in your community. Take a class or attend a weekend workshop to meet people with similar interests. Volunteer to participate in charity events--you're bound to meet some nice and philanthropic potential suitors.
Step 3
Learn to flirt. Men tend to prefer directness when it comes to women. You need to make it clear you are flirting and not just being friendly. Have a few conversation-starting questions in mind -- nothing heavy duty just interesting general topics. Make sure you maintain eye contact, radiating a sunny disposition. The picture you are painting is one of a woman who is life-enhancing and agreeable, not a heavy-duty drama queen.
Step 4
Give online dating a go. Many online services offer personality matching or incorporate search filters into your profile so you don't end up wading through thousands of ads posted by inappropriate partners. Getting to know someone online is a reasonably safe way to determine if you like him as a person before you jump into the dating pool with them.
Step 5
Make an effort to be more social. Instead of hanging out at home reading a book, go to the bookstore. Most stores offer reading areas with comfortable seating, great lighting and nearby coffee shops. If you're feeling more creative, browse the local art gallery, go to a poetry reading or go to a wine tasting. Check the local newspaper. There are bound to be small venues doing their utmost to bring people in.
Tip
If you're at a social event, have a drink or two, but don't get drunk. It's not only socially unacceptable at this point in your life, it's likely to scare off any man in the immediate vicinity, including the one who already has your number and has now decided not to call you.
Warning
Be careful, particularly when giving out information over the internet. Until you decide to meet in real life, you can never be sure who you've got on the other end. Be alrrt for any 'bad vibes' or clear signals that something isn't quite right.
View Singles Near You