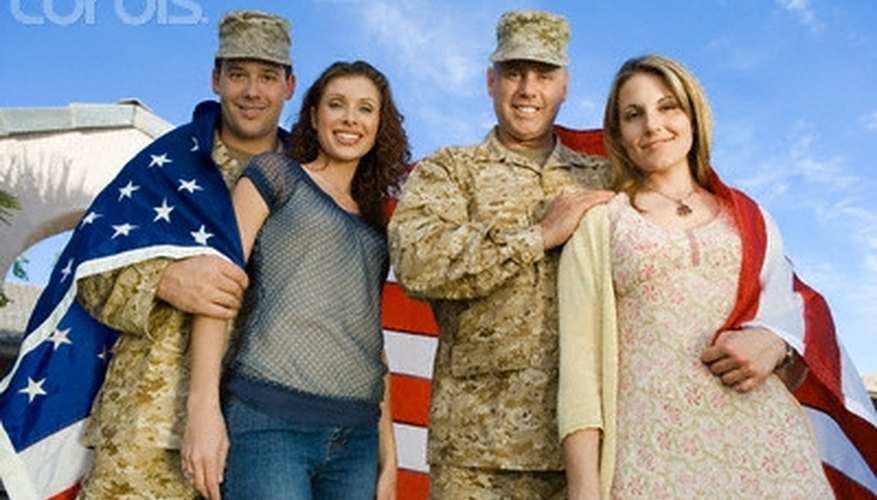 Get a civilian job on base. Everyone needs toilet paper and gas, so you'll meet lots of military gents as a cashier at the exchange store or gas station.
Hang out on base whenever possible. Once you know people in the military, ask them to invite you to events on base, such as movie showings, the annual ball and parties at the barracks.
Frequent bars and clubs around the base. Popular hangouts include pubs, karaoke bars, and anywhere known for having budget-friendly drinks, especially places that offer military discounts.
Go online. Many people in the military join social networking sites to stay connected with their loved ones and to meet new people. They may also be members of dating sites such as MilitaryDate.com or MilitarySingles.com.
Write letters from home. Get a military penpal, or two or three. (See Resources below.)
Attend military-sponsored events: recruiting events, Fleet Week (when a military ship recently deployed overseas docks in a major city for a week), military parades, air shows and events sponsored by veterans clubs. These are all packed with military men and their friends and families.
Warnings
Make sure you're looking for a military man for the right reasons. Military guys are (rightly) suspicious of would-be partners who're just looking for a steady paycheck and benefits.

When you find your perfect military man, be prepared for him to go off to war or be stationed in another state or country.
View Singles Near You