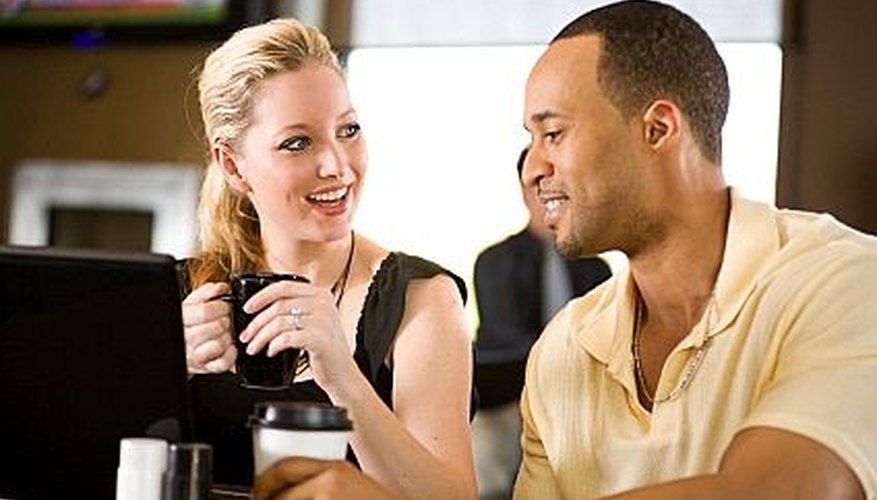 A popular way to meet new people now is the internet. Internet dating has exploded over the past decade and there is literally a dating service for every type of person on the planet. The idea of a internet dating site is simple. You sign up on the website of your choice and create a profile. Profiles consist of two main parts. The first part is where you describe yourself in detail. The second part is where you describe the type of person your most interested in meeting. Memberships for most of these dating sites start at around ten dollars a month and the prices go up from there. There are some free dating sites on the internet right now. One of these, Plenty of Fish, supports itself completely by advertising. Plenty of Fish is a good site that has all the basics and just may be the place you find your new dating partner. Internet dating is a great way to meet a new dating partner from different countries and cultures. There are whole sites devoted to Asian and/or Latino women who are looking to meet a new dating partner who lives in another country.
Another way to meet new people is what is called speed dating. Speed dating is a simple idea that has become popular this past decade. The idea is to put a number of singles in a room together and give each a certain amount of time to meet and talk to each other. Usually this time is between five to fifteen minutes per person. Speed dating allows you to meet a large number of potential new dating partners who are eager to meet someone quickly. Speed dating is a quirky way to meet singles but it just might help you find your new dating partner.
Restaurants are a great way to meet potential new dating partners. I have personal experience with the many varieties of the Waffle House type of pitstop for travelers and locals who gather under one roof to eat and communicate with one another. I personally have been very successful meeting singles at these types of restaurant and almost married one lady I met at one.
Yet another way to meet new dating partners is to mingle more. Get out of the house and go places where people are. Go places where your more likely to get involved in the activities there and your more likely to meet people who share common interests with you. Go out with a friend and make a day of it.
Others find that going back to college is a great way to meet potential new dating partners. People in college are there to learn and experience new things. This learning and experiencing can lead to finding a wonderful new dating partner. Join some clubs in your college. Mingle and your bound to find someone you click with.
One way to meet a new dating partner you may never have considered is to attend religious services regularly. To capitalize on this method visit a new place of worship each time you attend. When you meet someone whom your attracted to go there regularly until you find out how the potential relationship is going to play out.
An important thing to remember is to always be a good partner to whoever you are dating. If it does not work out between the two of you they may think of you the next time one of their friends are single and looking for a new dating partner.
Hopefully you now have some new ideas on how and where to meet a new dating partner.
Check out another one of my articles: How To Become More Attractive To The Opposite Sex to learn some new tactics on making yourself a more valuable catch to that special person when you do meet them.
Tips
Everyone is going to get rejected. I know it hurts but its a fact of life. Get up, dust yourself off and get back into the game.

For those of you looking for more advice I have included my Relationship Article RSS feed in the resources section.
Warning
This article could put your state of being single in extreme danger. Use with caution.
Resources
View Singles Near You