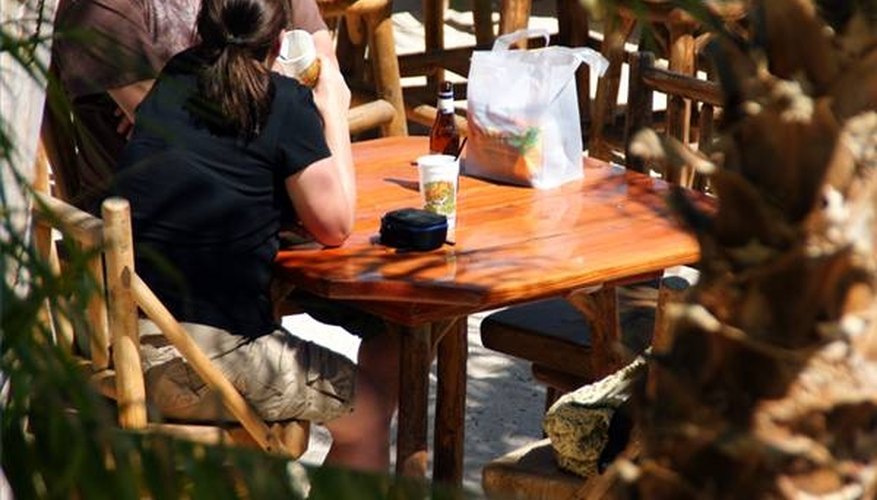 Participate in a speed dating event in your area. Some organizations sponsor nationwide events, while others are locally sponsored. A speed dating event works something like this: you go to the location of the event, and are assigned a seat. A single man joins you, and you have a few minutes to chat. When the time is up, he leaves, and another man joins you. It allows you the opportunity to speak one-on-one, with a dozen or so men in one night. (See "Resources" below.)
Join a mixed softball team. If you enjoy sports, join a mixed league where both men and women are on the same team. While some of the men may not be single, there is a good chance that many will be, as married men tend to drift from participating in team sports over time. Check with your city or local municipality for information.
Take a single's cruise or vacation. Many travel agents organize single's vacation packages and cruises. Call your local travel agency and see what is available.
Join a club or organization. If you are looking for a single man, you might as well find one who shares the same interests as you. If you like to write, join a writer's club, if you like to take pictures, join a local photography club. Chances are, there will be single men who have joined the organization or club, for the same reason as you: find singles who share common interests.
Take a group dance class. Before you enroll in the class, check to see if there will be other singles attending. If you already know how to dance, join a single's dance group.
Join a local single's club. Many communities have local single's clubs. Generally, the organization will sponsor dinners, dances and other events and get-togethers. This might be through a local civics organization, church, or private group.
View Singles Near You