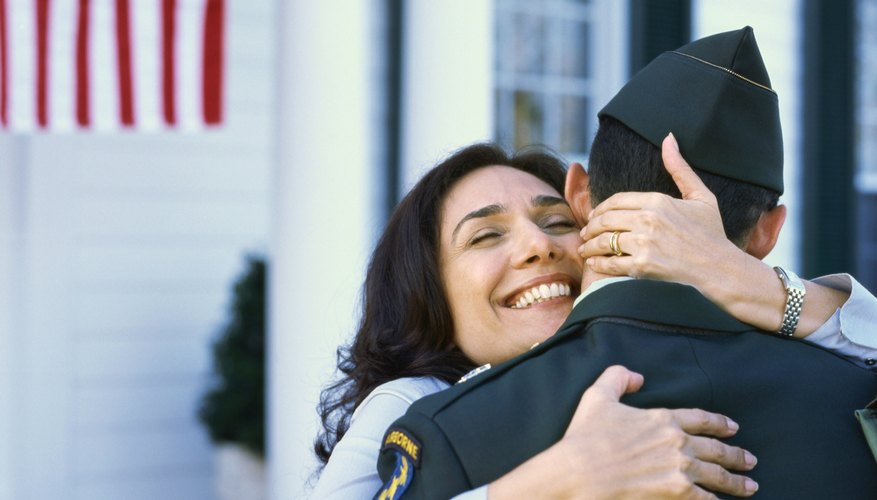 Step 1
Join the military. While this may seem like an extreme option, it is the absolute best way to meet men in the military. This is likely an appealing choice for women who have already considered joining the military. Before making this decision, be aware of the difficulties and challenges that come with being a woman in the military. You should not join the military merely to meet military men--but if you are looking for one, this may be your best option.
Step 2
Go to a military base. You can find a job there, meet people who work there, or go to an event there. It is not possible to just enter at any random time; only people who are in the military are let in, and the guards at the gate will check your ID (and the ID of everyone you are with). However, events are sometimes hosted at military bases, such as air shows, tours, and military base museum hours.
Step 3
Make friends who are in the military. Girlfriends who are involved in the military will know military men and be able to introduce you. They'll also be able to "pre-screen" for you.
Step 4
Go online. Several websites are designed to set up women up with military men who want a relationship but have a hard time finding committed women or women in general because of their busy lifestyles. There are also opportunities to become a pen pal with a military man who may be lonely or just looking for communication with the outside world. Online searches can have promising results.
Tip
Have patience when finding the right military man. Get to know him well before making any serious commitments.
Warning
Being married to or dating a man involved in the military involves a lot of sacrifices and a lot of patience. Make sure you are up for this before getting serious with any military man.
References
View Singles Near You