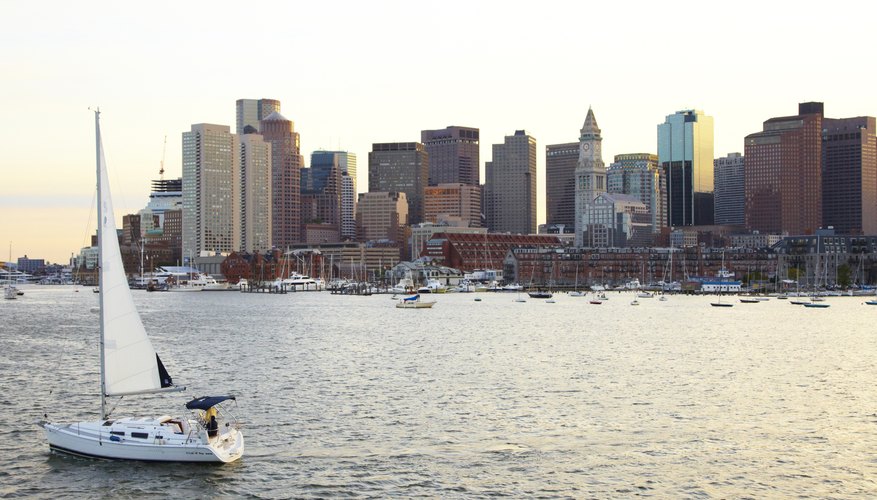 Fenway Park
If there's one thing that brings out the passion in Bostonians, it's their Red Sox. If you're up for a major-league baseball game at Fenway Park, you're likely to find groups of single women rooting for -- or occasionally against -- the team. Buy a round of beers for the ladies and share a smile and some laughs. The baseball game will provide convenient conversation topics to break the ice.
Bars and Nightclubs
Visit some of Boston's popular bars and nightclubs to find lots of eligible women who are similarly out to meet eligible men. There are plenty of hot-spot choices around the city. The Estate in the theater district has a casual but chic atmosphere. It's a popular dance venue and offers special themed nights to amp up the fun. For a quieter and more laid-back environment, try the casual, Lucky's Lounge with its rat-pack theme and diverse menu. The live music on "Sinatra Sundays" is a real crowd-pleaser.
Have a Meeting of the Minds
The Boston Public Library is perfect for quiet conversation and a good spot to find a woman with a mutual appreciation for the intellectual side of life. The various library branches also host lectures and offer classes, like painting and meditation, which can attract singles of all ages. Or, take your thirst for knowledge a step further and sign up for a class at Boston University, which enrolls students from around the world with diverse backgrounds. Introduce yourself in class or at one of the many parties hosted both on and off campus.
Nature Lovers
Boston has numerous public parks, but the Public Garden is one of the most beautiful. Located in the heart of the city, adjacent to Boston Common, the Public Garden is a popular destination for single women of all ages. Take your pooch for a walk in the park and you'll be sure to attract women who can't resist a wagging tail. Or, if you don't have a dog, or can't borrow one, go for a walk around the pond yourself and see if you can strike up a conversation with a fellow nature lover.
View Singles Near You