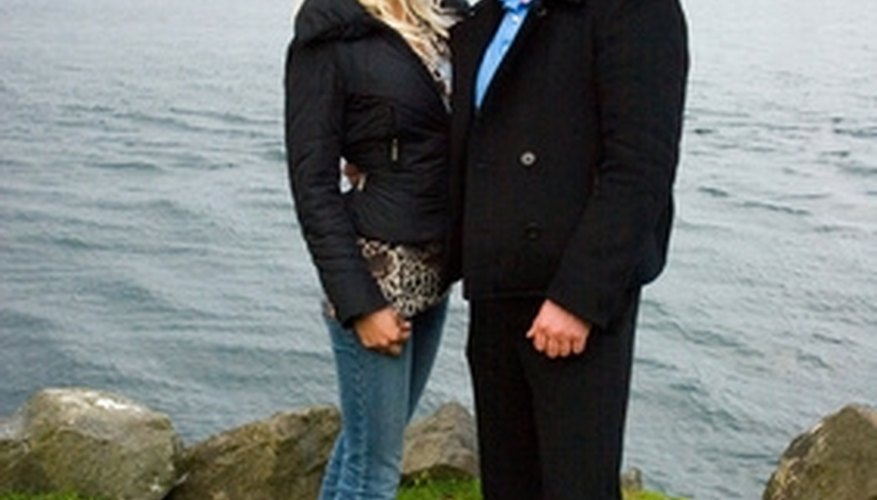 Get active. Perhaps you've just gone through a rough divorce and have let your body go. Before you try to meet a single woman, start an exercise program. Not only will you see physical rewards for your hard work, but you will feel better about yourself. Exercising causes the brain to release endorphins into your body, which produce a sense of happiness. You're more likely to attract a mate if you're exuding positive emotions.
Create a dating network. According to Men's Health, you are 227 percent more likely to encounter a potential mate through a coworker, friend or family member as opposed to a bar or club. Enjoy time with your friends, but continuously try to meet new ones. If your coworker invites you to a party where you're not going to know anyone, go anyway. You never know if your future girlfriend will be there.
Increase your routine radius. Just like expanding your dating network, you must also venture out beyond your normal routine if you expect to encounter new women. Purchase your morning coffee at a different shop. Buy your groceries at a store across town. Instead of going to the same happy hour with your friends, try a bar in another neighborhood.
Dress the part. Remember that you aren't 25 years old anymore. If you're trying to meet women while wearing torn pants and a goofy T-shirt, you might give the impression that you haven't grown up yet. Invest in crisp, clean looks that frame your body nicely. One idea for a night out is to pair dark jeans with a collared shirt and blazer. It's a classic look that can be casual or formal.
Don't put on an act. When you are over 40, people expect a certain amount of maturity from you. Don't use corny pick-up lines to approach a girl or be overly aggressive in your attempt to buy her a drink. She will very likely be turned off by phoniness, so be yourself. Talk about your career and passions, but don't forget to listen to hers. Focus on getting to know the person without putting pressure on yourself to land a girlfriend.
View Singles Near You