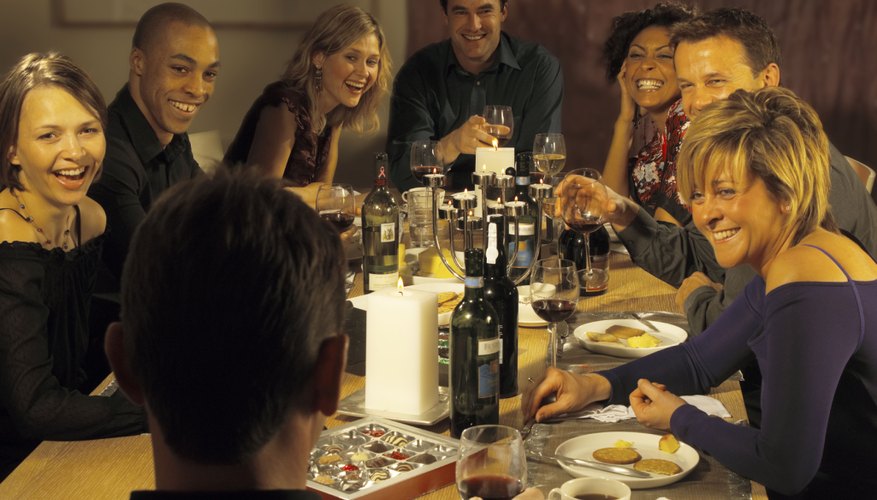 Step 1
Go to the places successful men go to. Frequenting coffee shops, bars and restaurants on the upscale part of town will give you a better shot at a chance encounter. Attend art gallery openings, wine tastings, golf tournaments, concerts and museums. Don't turn down wedding invitations or try to get out of jury duty.
Step 2
Try a dating site. As the usage of online dating has increased, so have the standards of certain sites. These sites can give you access to many successful men in a variety of fields, with a variety of interests. Narrow your search to the kinds of work and play you want your successful man to be involved in.
Step 3
Secure a job in a field that surrounds you with successful men. Working as a nurse or medical assistant will yield a higher chance of meeting a single male doctor or even male patients who are good prospects. Choose the field you want your successful man to work in, such as law, business, politics or sports. Network with others on the job to meet successful men they know.
Step 4
Volunteer your efforts. Many successful men take the time to give back to their community through volunteer projects. Fundraising and event planning activities for good causes or political campaigns may put you in contact with many successful men.
Step 5
Exude positivity and confidence. Pursuing your own interests and passions will make you more attractive to men who are passionate about their own work and lives. Have knowledge to share and interesting things to say on topical issues. Successful men often surround themselves with other forward-thinking and positive people.
View Singles Near You