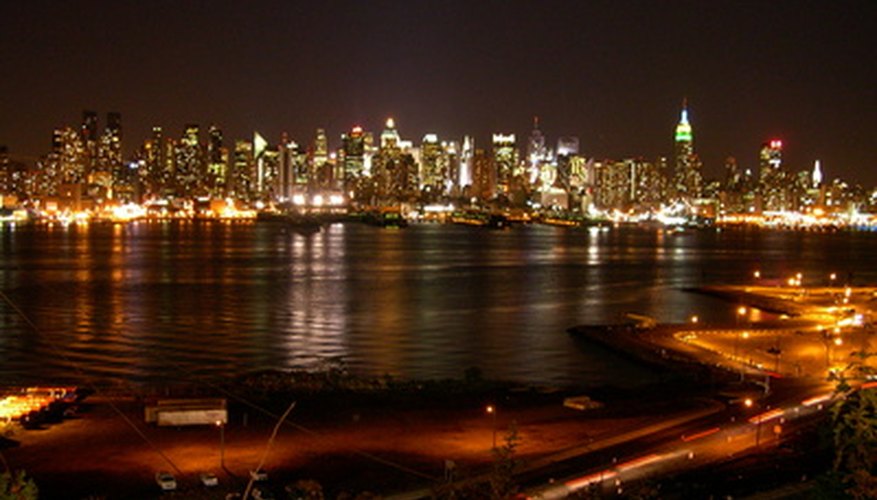 Step 1
Walk around the city. Something is always happening in the streets of New York, and the sidewalks are full of women. Look your best and explore the city and parks on foot. Central Park, for example, is full of joggers, sunbathers, dog walkers and women from all walks of life.
Step 2
Visit New York's many museums and art galleries. Museums like the MoMA, the Guggenheim and the Museum of Natural History are perfect places to meet women of sophisticated interests. If you appreciate fine art you will appreciate New York's museum crowds, where the people are often internationals, students and art connoisseurs.
Step 3
Attend concerts and shows. New York's musical and theatrical scene is vibrant all year long with the world's top artists performing all over the city. From Broadway shows to rock concerts, New York has it all. Go check out the latest show that sparks your interest and you may meet a woman with similar tastes.
Step 4
Have a drink at a bar, lounge or night club. New York has one of the hottest night life scenes in the country. Women who patronize the clubs and bars are often interested in having a fun time and open to meeting prospective suitors.
Step 5
Join a gym. Many women have gym memberships they use frequently. Becoming a member of a gym opens you up to a community of people who take care of their bodies and their health. With a gym membership you can form relationships with other members, become workout buddies and assist each other in exercise.
Step 6
Take classes. New York offers thousands of classes for anything from singing to computer science. Many women take yoga classes and study at universities and acting schools. When you join a classroom environment you are able to meet women as colleagues and fellow students. Here a relationship is already safely defined and you can build friendships and more from there.
Step 7
Join a dating website. If you are not satisfied with the women you meet at events, dating websites can help you find exactly what you are looking for. Some are free and some charge a small fee. Research different dating sites and compare them to find the one that is best for you.
References
View Singles Near You