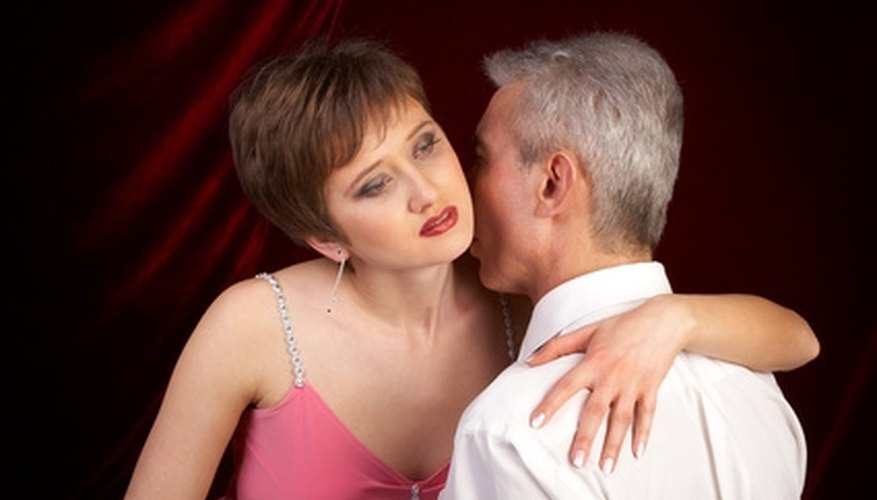 Online Dating
Some obstacles in the way of you finding a perfect partner, or even a suitable date, can be overcome by using an online dating site. Consumersearch.com listed Match.com as the best overall dating site, and eHarmony as the best matchmaking site. Forbes.com listed Match.com as the best, as well. Online dating may be a good idea for those who are looking for a certain dating niche, such as a partner who has a similar interest or hobby. Even the most obscure of interests often have dating sites serving their respective niche. If you are looking for a partner who shares your interest in vampires or Ayn Rand, then online dating may be your answer.
The "Other" Place
According to "The Social Organization of Sexuality: Sexual Practices in the United States," a 1994 study done at the University of Chicago, the most common places that couples met was "other." This means couples aren't meeting at a bar or nightclub, or a "single mingle" type event. The next time you are at the grocery store and you notice someone interesting on the cereal aisle, strike up a conversation with him.
Don't Ignore the Obvious
According to the same study, the second most common place where couples met was at school or work. You already share something in common with the people at your university and workplace; use that as a starting point and see what else you may have in common. Strike up a conversation at the water cooler, or join a fellow student for lunch.
NLP
NLP, or neuro-linguistic programming, provides a systematic approach to effective communication. Techniques of this nature include attaching positive attributes to yourself, mirroring and creating rapport. This may help you once you've engaged the other person in a conversation. Several instructors teach this technique, but do some research and make sure that you are learning from someone who is actually an authority on the subject.
View Singles Near You