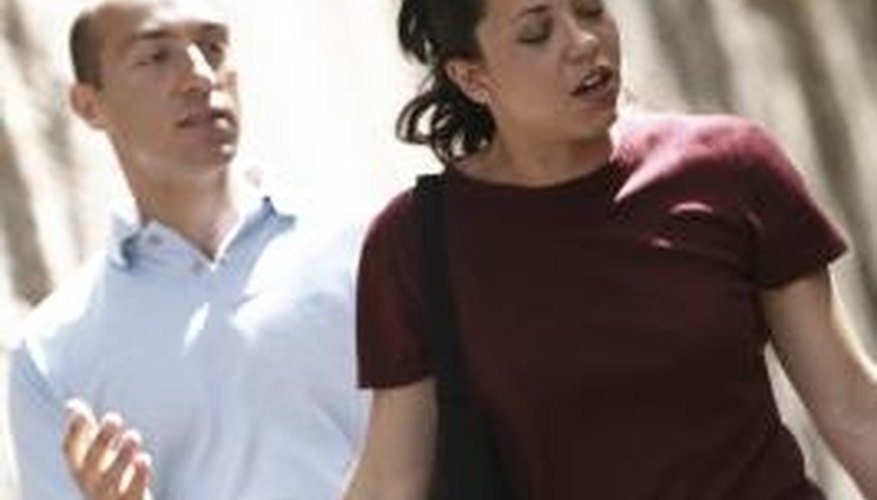 Determine what about your past relationship is hindering you from moving on. Perform a mental scan of areas in your life that seem to be held back because of your past relationship. Try to identify which unresolved issues can be taken care of by one final meeting with your ex.
Seek closure. Give back all of your ex's stuff, have one final chat about whatever is bothering you and make it clear to your ex that this is the end. Make a clear and complete attempt to rid yourself of all the old vibes from your past relationship so that you don't have any feelings or questions hovering.
Begin to move on. Get engaged in activities that interest you such as fitness, cooking or simply hanging out with your friends. Take the time to do something you've wanted or needed to do, such as cleaning out your closets or getting a new haircut.
Push away thoughts that may resurface regarding your ex. Teach yourself to get over it by redirecting your attention and efforts toward those things that are positive for you. Avoid communicating with your ex if there's nothing tying you two together, such as a child.
Get back on the horse by dating other people. Explore traits in others that you find attractive and get to know someone new. Give yourself a chance to learn what is important to you in a relationship and seek those things before getting serious or spending too much time with someone new.
View Singles Near You