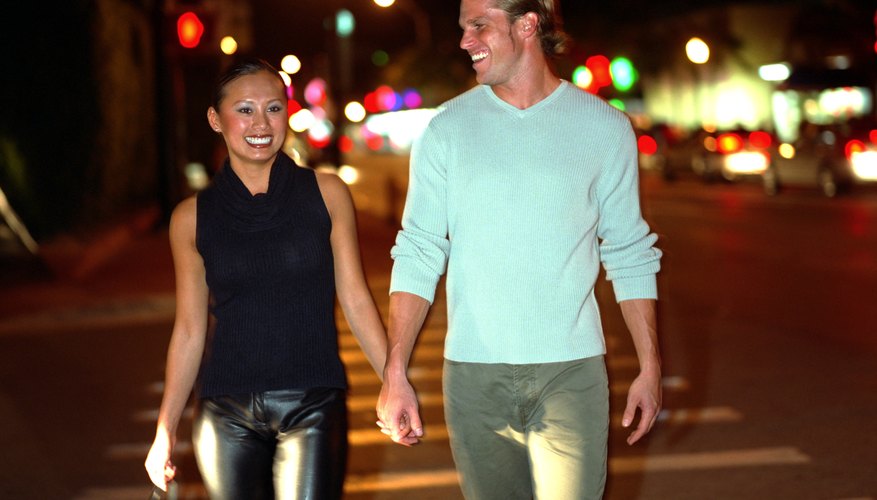 Step 1
Stop imagining, idealizing and fantasizing. Your crush is a real human being just like you and the more you build him up in your head, the harder it will be to actually talk to him like a normal person.
Step 2
Make regular eye contact before approaching your crush. Eye contact can reveal a lot about two people and if they share a connection. You want to feel the situation out and see if your crush appears responsive. When you have the opportunity to make eye contact, keep it for just a few seconds longer and flash a friendly smile, but avoid staring.
Step 3
Look your best to give yourself a confidence boost. When you wear your favorite outfit, do your hair and makeup and walk out the door feeling good, you give off an air of confidence that makes you more attractive. It is also easier to go up and talk to someone when you feel like you are looking your best.
Step 4
Find an excuse to talk. Mention where you've seen each other before, friends you have in common or interests you share if you happen to have observed any. If you noticed he's reading the same book or just got the same new tech gadget, mention something about it. Avoid just walking up and saying "Hello" without any material prepared. If you spark a conversation, you are much more likely to see if you are compatible.
Step 5
Ask your crush to do something specific. You can ask if he wants to have coffee, dinner, drinks or see a movie, but don't be vague. Avoid using phrases like "go out sometime." Instead, suggest a specific location on a specific day. If you sparked a conversation when you started talking, it should be easy to work this in.
View Singles Near You