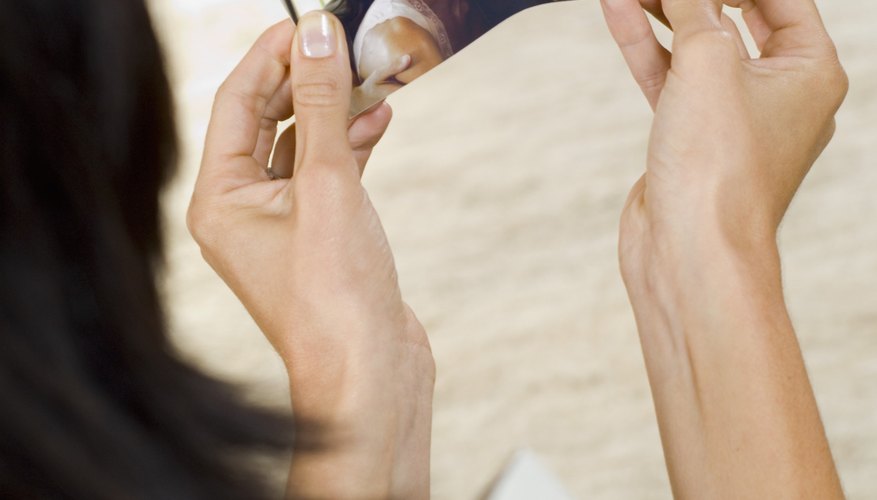 Step 1
Seek closure in the relationship so you are ready to let it go. Accept that you've been lied to in the relationship, realizing that no matter who's at fault -- being lied to is unacceptable. End all ties with your ex when there is no permanent bond, like children, tying you two together.
Step 2
Seek happiness within yourself. Explore things about yourself that you truly enjoy. Feel confident in just being alone for a little while. Do something special to make you feel good, such as getting some exercise or catching up on old projects you've been delaying.
Step 3
Understand the nature of the relationship and learn from the good and bad. Identify which areas you enjoyed about the relationship so you can seek similarities in future situations. Review those areas that went wrong in the relationship so you know signs of things you're not willing to accept.
Step 4
Reconnect with your own identity as a single individual. Take up new hobbies and interests. Catch up with old friends and family. Give yourself active distractions to help pass the time and make the adjustment being single easier. Surround yourself with people you can trust and who value you.
Step 5
Book an appointment with a counselor or therapist if you find that you need professional advice on how to heal from the relationship. A therapist will be able to help you talk to through your issues and run through a series of exercises to help you learn to trust. Learn to feel better about your decision to stay out of the old relationship.
Step 6
Begin to meet other people casually for an informal date. Enjoy a cup of coffee or going to a special event with someone as you feel comfortable spending time with someone new. Take your time and keep your transition into moving forward at a slow pace so that you don't simply replace the old relationship with a new one for the sake of being with someone.
Tip
Even though you feel hurt from the break-up, focus on the positive aspects. Try to appreciate the fact that you are no longer in an unhealthy, deceptive relationship.
Warning
Do not blame yourself for your ex's behavior. Your ex made the choice to lie and deceive, and it was not your fault.
View Singles Near You