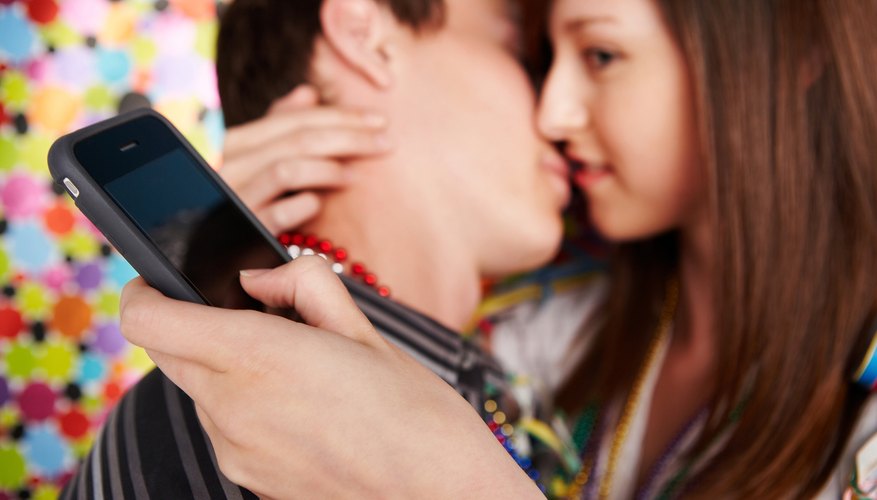 Skout
The free dating app Skout describes itself as the world's first "social dating" application. In an interview with NBC4 Los Angeles in November 2010, creator Christian Wicklund claimed that the service had over two millions users and that more than 50 percent of active users say they actually meet people in person using Skout. After creating a simple profile, you can search through the database of Skout users that meet your preferences, then sort them by type or location. Skout uses the iPhone's GPS capabilities to tell you exactly where to find other members who are using the app. It includes instant messaging and the capability to send virtual gifts and virtual drinks. Because of the potential for misuse, Wicklund recommends meeting other Skout users in public places and suggests bringing a friend along for the ride.
Date Smart Dating Ideas
Date Smart Dating Ideas is a paid app that offers you a browseable database of ideas for potential activities to do on a date. You mix and match date types, categories and price ranges and the app generates a date idea. You can choose from four types of dates (first, Valentine's, special and casual) in the following categories: cultural, dining, novel, outdoors, educational, adventurous, at home and romantic. Price range options are denoted by one, two or three dollar signs.
Dating DNA
Dating DNA is a dating application that lets you create a free profile for yourself and browse through the profiles of other singles who have downloaded the app. Dating DNA comes in both free and paid versions. The paid version adds the capability to browse through profiles in landscape mode using the iOS cover flow interface, but both versions are ad-free. You must begin by completing a personal questionnaire with information about yourself and your dating preferences, including basic details like geographic location, age, height and weight. Completing the questionnaire unlocks the capability to contact other Dating DNA users. The Dating DNA app takes your answers and returns with a list of potential matches along with compatibility scores out of a maximum of 10 points. You can sort the results by compatibility score, location, the date they joined the service or their last login date. You can email other users, write on their "chat walls" or add them to your list of friends. The app also allows you to add photos to your profile directly from your iPhone's camera roll.
101 Pick Up Lines
101 Pick Up Lines is an app that claims to contain the "funniest pick up lines on Earth." You can use this app as a guide for what to say --- or not to say --- during your next night out. 101 Pick Up Lines can generate a single line at random or display the entire database as a list.
View Singles Near You