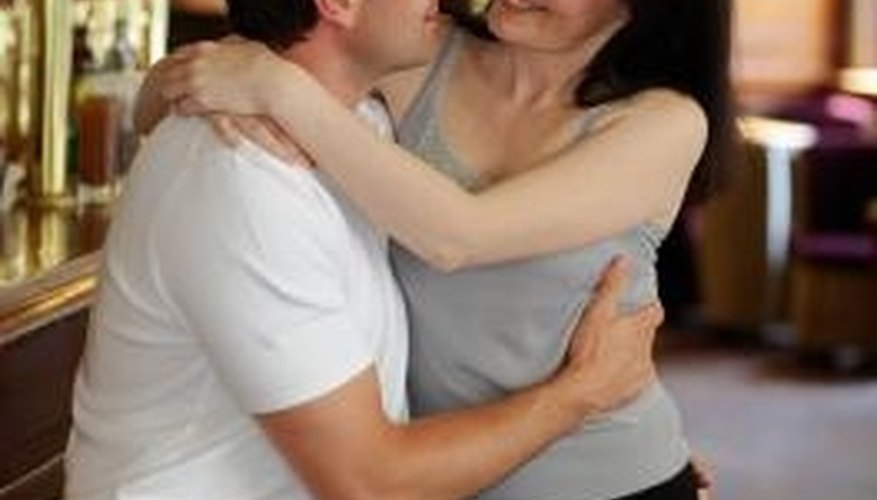 Patience
If you're upset with your partner, space and time will give you a chance to reflect on the relationship. If you tell your partner you need some space, and she gives it to you, chances are that your partner may still care about you. When you ask for something that you know your partner does not agree with, but she is willing to go along with your decision, that may be an indicator that she still has strong feelings for you. Note when your ex gives you the time, space or other need without you having to ask for it.
Gifts
A thoughtful gift is another indicator that your ex is still in love with you. While a common gesture for a man is to give a woman flowers, other, more meaningful gifts such as engraved jewelry, a trip to a favorite hangout may suggest that your partner still has hope for the relationship. The more thought put into a gift, the more special it is. Gifts don't have to be expensive to show that you care for and respect the recipient.
Appearance
If your ex-honey gets gussied up to see you, she may still love you. While it may seem like a simple gesture, even a spritz of cologne or perfume can suggest that you ex cares enough about her appearance in your presence. Do you see your ex adjusting her outfit, running her hands through her hair or making other minor corrections to her appearance in your presence? If she cares about how she looks, and she used to look like a slouch, she might be showing she still loves you.
Physical Contact
It may not be hugging and kissing, but a gentle squeeze on the hand, pat on the back or playful punch on the shoulder can suggest that he still has strong feelings for you. When you hang out with your ex and he finds a way to casually touch you from time to time, he could be saying he still is attracted to you. If you notice that your ex touches you and only you when you are hanging out with a group of friends, that can be an indicator that there are still strong feelings.
View Singles Near You