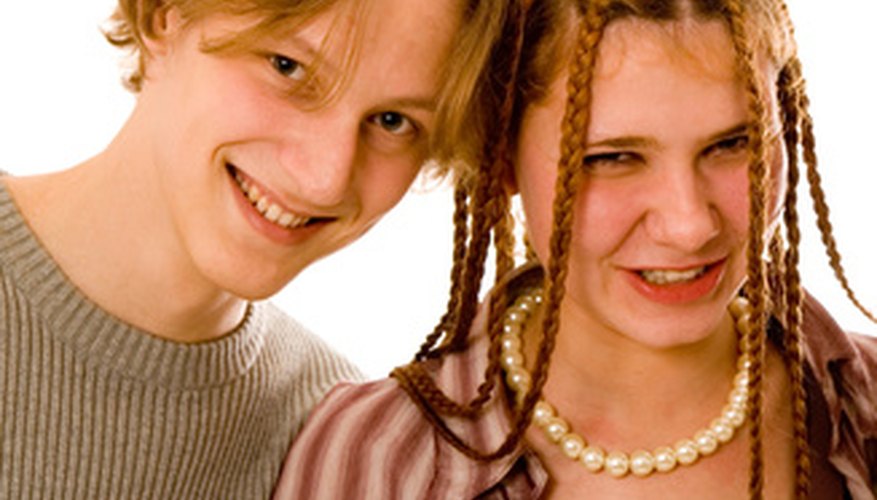 Step 1
Give yourself a pep talk before approaching a girl. Think of all your good qualities, reminding yourself of recent accomplishments. Take time to focus on what makes you special and unique, thinking of your positive attributes. This helps to increase your self-confidence.
Step 2
Make an effort to enhance your personal appearance. Looking good goes a long way in boosting confidence. So, take the extra time to pick out clothes that make you feel good, and wear a hairstyle that you feel is flattering.
Step 3
Visualize yourself speaking to girls. Picture yourself comfortably interacting with a girl. Focus on how easy it is to speak to her. See her smiling and laughing with you.
Step 4
Talk to female relatives, if possible. A sister, for instance, can be helpful in giving advice on girls. She may be able to give you tips for conversational starters with girls. Speaking with her can also remind you of the fact that all girls are just people like your sister. Thus, you may start to feel more comfortable at the idea of speaking to girls.
Step 5
Join activities and clubs. This is a chance to interact with girls without the usual social pressures. You may feel more comfortable speaking to someone with whom you share a common interest. You also have a chance to observe the girl as just a normal person like yourself.
Step 6
Ask for advice. You may have a friend who experienced similar feelings of fear. He may be able to offer some tips that will help. Hopefully, he will encourage and support you.
View Singles Near You