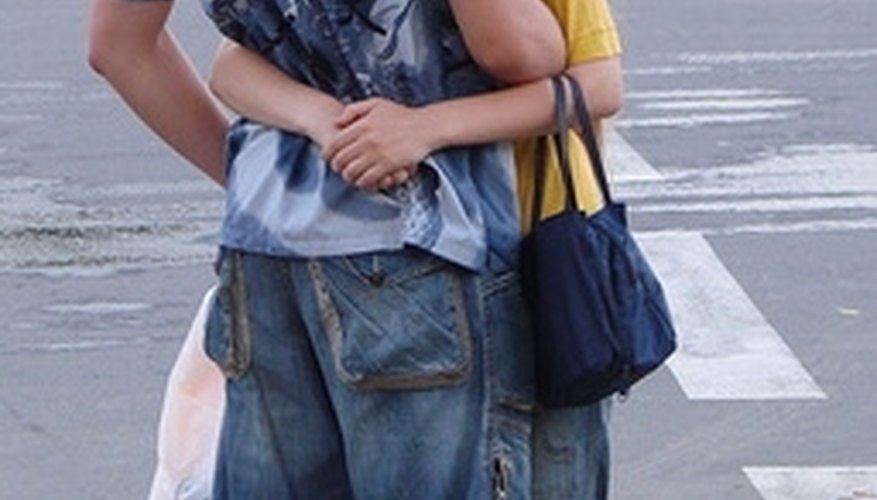 Personal and Parental Freedom
The state of Ohio recognizes the freedom for one adult to date another adult consensually. Parents are given the legal right to determine household dating standards for underage children, as a father or mother has "the responsibility to make decisions and perform other parenting functions necessary for the care and growth of their children." Should a parent allow for a minor under their care to date someone 18 years or older, the state recognizes nothing illegal about that relationship. However, according to Child Welfare, a parent can be accused of "neglect" if the dating relationship their child maintains puts his or her well-being at risk.
Age of Consent
While no age limit exists on dating, every state has an "age of consent" regarding when a minor can legally engage in consensual sexual relations with someone older. Ohio recognizes this to be 16 years old, with the minimum age a minor is legally allowed to have sex to be 13 years old. A "close in age" exception exists, which means that if one of the individuals is older than 13 but younger than 16, and the other is not yet 18, the conduct is not considered a felony but can be ruled a misdemeanor if deemed "reckless" by a judge.
Marriage
If a dating relationship were to turn into a desire for marriage, a man and a woman can enter into this union in Ohio through a civil or religious officiator. The prospective groom has to be at least 18 years old, and the prospective bride has to be at least 16. Neither can be related closer than second cousins, nor have a husband or wife living. A minor must first obtain the consent of his or her parents or guardian.
View Singles Near You