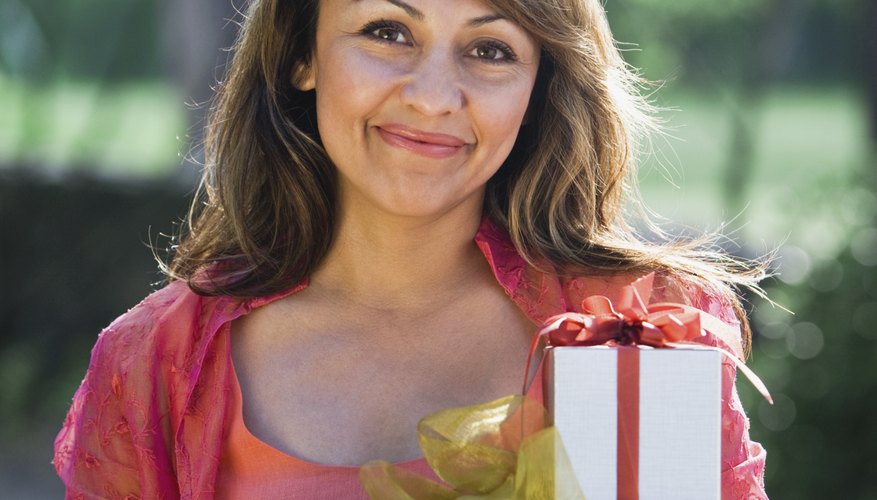 Event Tickets
Taking your man on a night out often makes for more abiding memories than physical gifts. Take him to see his favorite baseball or basketball team or even to see a local band that's playing in your area. He'll appreciate the interest you've shown in his passions and the fact you've thought ahead to secure the tickets, as sporting events are often booked out in advance.
Cookies
Homemade cookies are traditional gifts for all kind of occasions. They make an especially good treat for a one-month anniversary, as they show a personal touch in contrast to store-bought gifts. Find out your boyfriend's favorite candy and use it to make a unique gourmet cookie. Present them to your boyfriend in a gift-wrapped box.
Clothes
If your boyfriend appreciates style, buying something for his wardrobe makes an excellent one-month gift. You could choose something sophisticated or casual, as long as you think it's something he will wear - and not something you want him to wear. Alternatively, you could opt for something practical such as gloves or a scarf to keep him warm during the winter months.
Gadgets and Gizmos
Gadgets and gizmos bring out the inner child in many men, and make a fun and memorable gift for a one-month anniversary. You can design your own mouse pad on many Internet sites, so that it displays a picture of you with your boyfriend, a witty slogan or a memorable photograph from your time together. Alternatively, you can buy a remote controlled car or helicopter to keep him entertained on lazy days in the park. Novelty mugs or cups displaying his favorite film or band also make an excellent one-month gift idea.
View Singles Near You