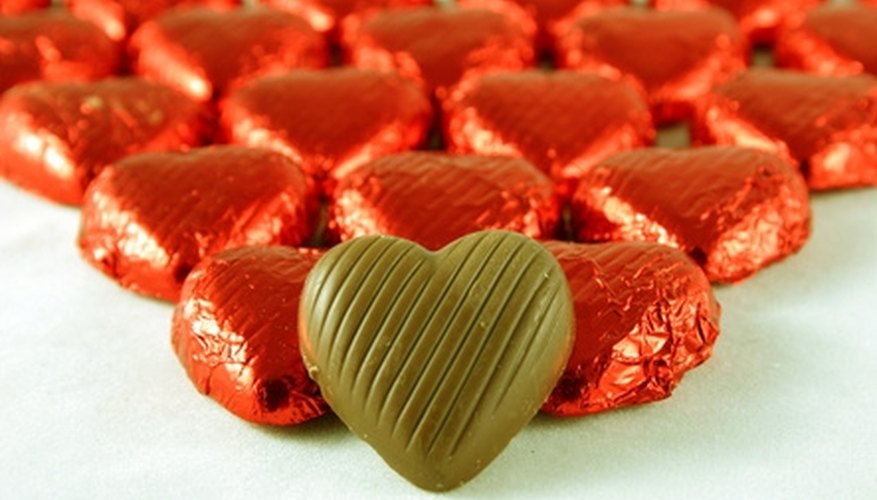 Personalized Romance Novel
If your loved one is an avid reader, a personalized romance novel will be a welcome gift. A personally written story will be very meaningful, but not everyone has the time or patience to make one. There are companies, such as YourNovel.com and BooksbyYou.com, that sell romance novels that can be customized with your sweetheart's name. You can browse through titles and categories to find the appropriate story that will express your love. Whether you decide to buy a story or write your own, this is a gift that must be planned in advance. You must put thought into the type of story with which you want to present her.
Name Two Stars
Naming a star after your sweetheart is a grand romantic gesture; however, naming two adjacent stars with your name and hers symbolizes an eternity of love. Companies such as the International Star Registry and NameaStar.net that will allow you to name stars. The names are recorded and often printed in publications by the company, but they are not recognized by the scientific community.
Personalized Jewelry
Putting your loved one's name on anything will make it special, but a piece of jewelry is an ideal gift because it can be cherished for years. Unlike candy or flowers, most jewelry is made to stand the test of time. Look for something in silver or gold that is symbolic of love and have her name engraved on it. An engraved heart pendant or a ring with a personal inscription are both suitable gifts.
Make a New Memory
Surprise her with a weekend getaway, trip to the spa or tickets to see her favorite band. These are all memorable gifts that you can enjoy together, making new memories to be cherished for years to come. Choose something that you know she enjoys doing. For example, if she likes horseback riding, a weekend getaway to a nearby ranch would be appropriate. If she is more of a beach bunny, a weekend in Miami's South Beach would be a thoughtful gift.
View Singles Near You