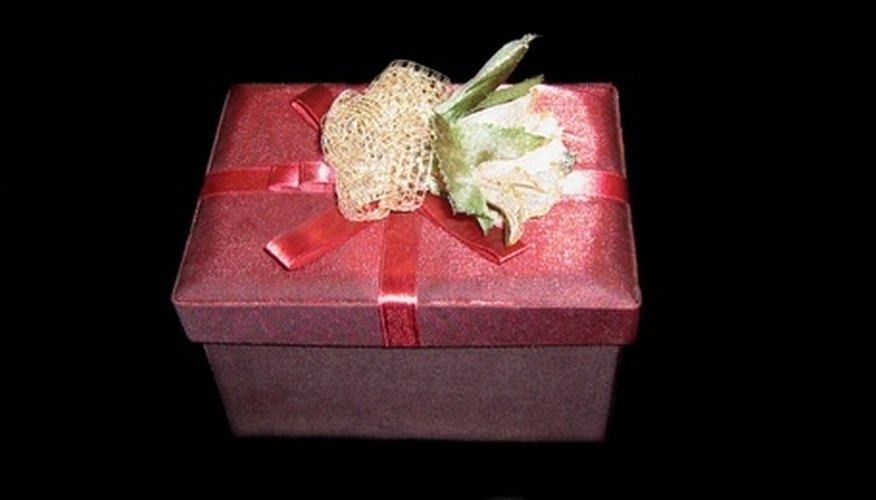 Framed Collage
This thoughtful gift is a smart idea if you are looking for a romantic gift but don't have a lot of money to spend. Create a collage on 8 x 10 card stock and give it to your significant other. Get some magazines and cut out words, pictures and phrases that remind you of your partner. Glue them on the card stock, along with pictures and other mementos from your relationship, such as ticket stubs from movies you watched together. When you're finished, place the collage in a frame to protect it.
Sleepover Bag
This is a gift for a couple that doesn't yet live together but spends the night at each other's place from time to time. If you're giving a sleepover bag to a guy, include a toothbrush, his favorite toothpaste, boxer shorts and a T-shirt, face wash and soap that is made for guys. Maybe there's something he always likes at night, such as a certain kind of snack. Include that as well. For girls, place a nightie, a toothbrush and toothpaste, her brand of face wash and moisturizer and other nighttime products in a bag. Not only is this a sweet and practical gift, it shows your significant other that you want her to stay over more often.
Calendar
Give your loved one a calendar but not just any calendar. Make a personalized calendar for him. Some web sites and print shops offer this service. Simply choose 12 photos of the two of you and have them placed with each month. If you can, choose photos that go along with each month. For example, select a picture from Christmas for December or a beach shot for July.
Nature
If you are shopping for someone who loves nature, you can't go wrong with this gift. Buy her an annual pass to all national parks and federal recreational lands. Buy one for yourself as well. That way, you two can go all over the country camping out and seeing national parks. This is truly a gift that he, and you, can enjoy all year long.
View Singles Near You