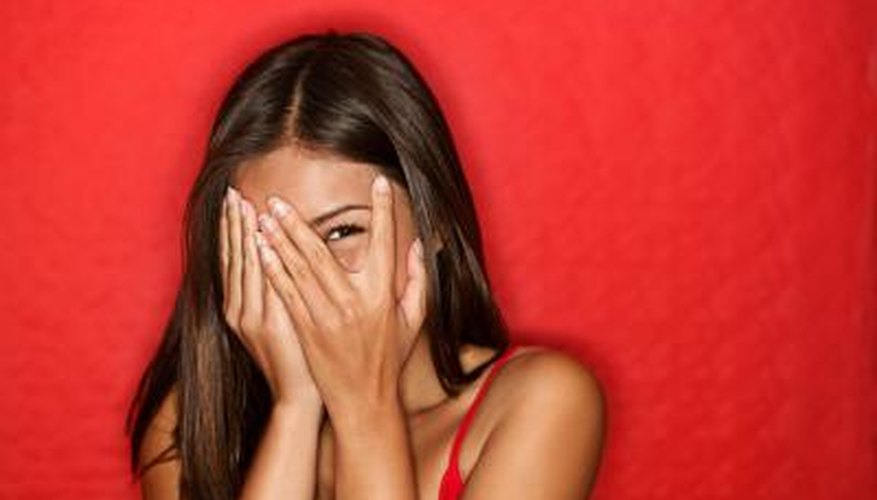 Step 1
Understand that being nervous around a guy only makes you human. Even the most self-assured women had to hone their skills. Realize that spending more time around a guy can make it easier to just relax and be you. Avoid beating yourself up if your conversations aren't as fluid or as magical as you'd like them to be.
Step 2
Set realistic expectations for your progress. Trying to move too fast can lead to embarrassing actions or verbal hiccups. Take small steps toward overcoming shyness, suggests psychotherapist Nancy Wesson, Ph.D., with WePsych.com, such as aiming to share one unsolicited observation during each conversation to increase your confidence. Slowly increase your interaction time until you become more comfortable with both talking and listening.
Step 3
Channel your inner diva. Modeling your behavior after your personal heroine can help alleviate tension and boost your self-confidence. Give yourself quick pep talks before interactions to relieve jitters. Deal with unexpected encounters gracefully, as you may not always be able to prepare for meetings. Ask yourself what your personal heroine would do when confronted with awkward situations and react accordingly.
Step 4
Lead with witty observations or by introducing common interests. Talking about familiar subjects allows your personality to shine through while helping to camouflage any nervousness. This can set the stage for interesting dialogue and will show that you're more than just a pretty face.
Step 5
Let conversations flow naturally. Encouraging a guy to talk takes more pressure off you and your nervous behavior. It also allows you to get to know him better without coming across as too prying. Ask open-ended questions to extend the life of your interactions, while storing his interests for future reference.
Tips
Bringing a friend with you or opting for group interactions can help you overcome dating nervousness.

Asking a male friend for pointers can help you plan a suitable approach.
Warning
Avoid pretending to be someone that you're not, as it can be difficult to keep up a dishonest persona.
View Singles Near You