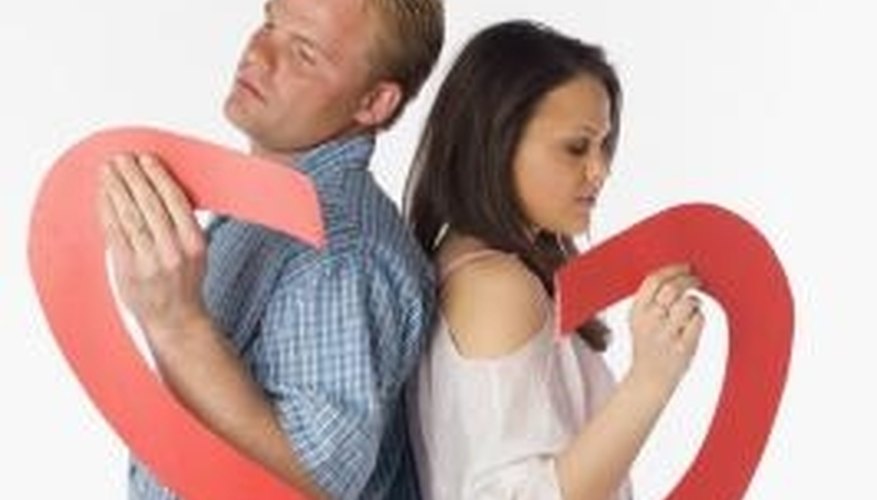 Allow yourself to grieve. Don't try to fight the pain because that only prolongs the grieving process, which is essential for your healing. Embrace grieving as the first step to getting over a breakup. Accept the situation and allow yourself to feel the pain so you can eventually move on.
Learn from your mistakes. Evaluate whether you contributed to the problems in the relationship. It's not always totally the other person's fault. If you determine there are things you should have done differently, don't be hard on yourself. Resolve to avoid the same mistakes in the next relationship.
Don't try to handle the breakup by yourself. It's normal to want to be alone for a while, but continuing to isolate yourself results in depression. This doesn't mean you should jump into another relationship. You need time to heal. Surround yourself with family and friends who will visit you when you feel lonely and get you out of the house when you don't feel like going anywhere.
Take care of yourself. You won't feel like doing anything for the first few days of a breakup. It's okay to allow yourself time to mope, but don't make this a habit. Force yourself to do things that you enjoy. Watch a favorite movie or read a good book. Eat right and exercise. You will feel better both physically and mentally.
Avoid contact with your ex. You can't get over a breakup if you continue holding on. Don't try to be "friends." That almost never works. It only intensifies the hope that you can get back together. Don't talk to him, text him, or e-mail him. Don't mourn over old pictures or letters. Throw them out. The healing process can't begin until you totally let go of your ex.
View Singles Near You