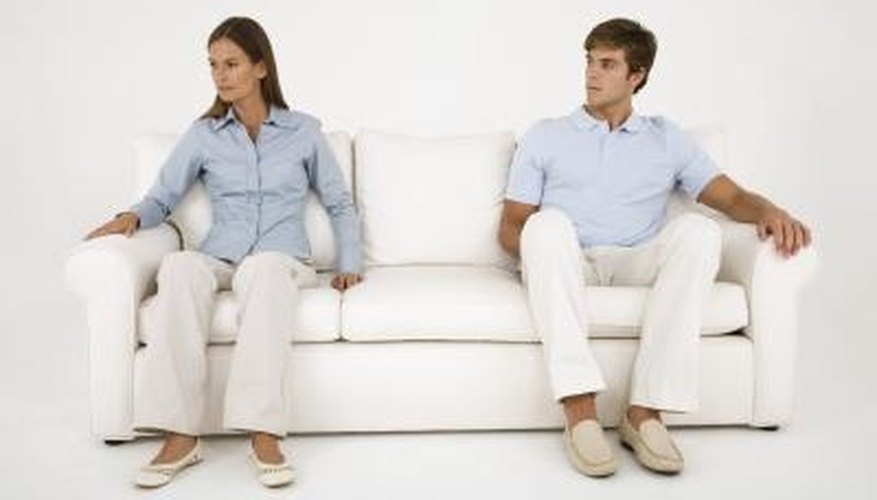 Ask yourself questions after a break-up. Being alone gives us time to reflect on our values and figure out where we went wrong. Question yourself about what you want to do with your life and where you see yourself five years from now. Think about the kind of relationship that you want and what you may have to change to get that kind of relationship. This is not a time for beating yourself up, but for learning.
Avoid your ex. Staying friends with someone you love after a break-up may appear to offer a path to reconciliation but in reality it only prolongs the agony. Be polite when you run into your former love but don't seek out or encourage contact. Don't listen to "your" song when it comes onto the radio -- switch to another station. Stay away from the places you used to go with the one that you love until you can go without feeling sad. Remove your ex from your Facebook account and any other online social networking services where the two of you connected. Delete your ex's number from your cell phone.
Distract yourself after a break-up with someone you love. Do the things that you used to do when you were single. Take a class or join a club. Writing makes a great therapy tool and will distract you while you sort out your issues. Avoid bars and clubs -- drinking will only get you into trouble. Instead, seek out the company of positive people that make you feel good about yourself.
Start over. Allow yourself a few days to wallow in your grief after a break-up with someone you love but after you've cried your eyes out, get up and get going. Keep to your regular schedule as much as possible. Pamper yourself but don't go overboard. Re-connect with friends to get the support that you need. Doing anything positive will help you get over the pain of a break-up.
Tip
Give yourself time before resuming dating. You want a clear head and some emotional peace before you start on a new relationship.
Warning
If your sadness last more than a few months or interferes with your ability to live your life, seek professional assistance.
View Singles Near You