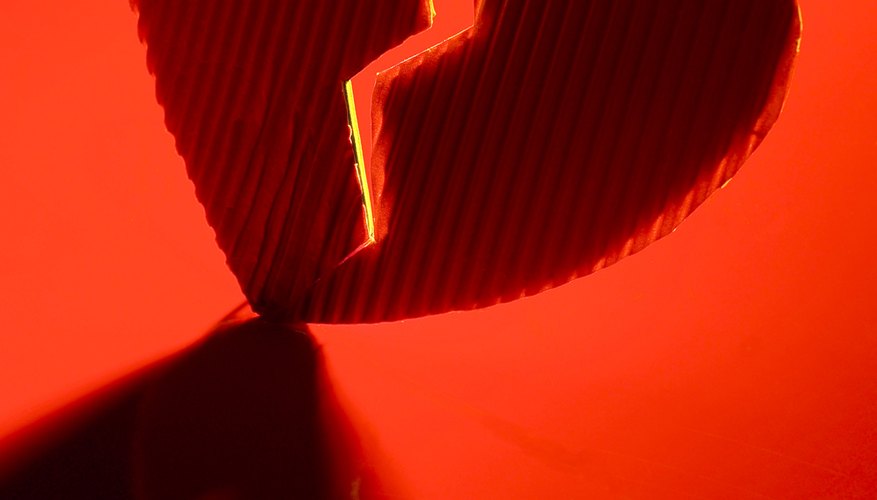 Step 1
Allow yourself time to grieve. A breakup is about a loss. Give yourself time to grieve for the person that you lost. It is normal to feel angry and depressed. Confide in someone you trust, such as a sibling or a best friend. Talking about your emotions will help you to better see the situation and help remind you about your good qualities.
Step 2
Go ahead and cry. Crying is a therapeutic release of emotion. If you are embarrassed about this, do it in the privacy of your room or in the shower. The important thing is to allow yourself to feel sad and to release that sadness in a healthy way.
Step 3
Make a list of the main problems in your relationship. In the throes of heartache it is easy to imagine that everything was perfect. But truth is, you wouldn't be broken up if everything was great. So clearly examine the issues you faced when you were a couple. This list can help you see that you might be better off without one another.
Step 4
Change the focus of your life. Don't focus all your energy on the breakup. Refrain from devoting all your time looking at you ex's Facebook page or texting him. It will only make you feel more desperate. Instead, focus on something new in your own life. Sign up for that dance class you've always wanted to take but never had time for. Spend time with friends you may blown off when you were dating.
Step 5
Take care of yourself. Stress and sadness not only take a mental toll on you but a physical toll as well. You'll feel better mentally if you take care of yourself physically: eat healthy, drink enough water and get enough exercise.
Step 6
Get out there. Don't hide in your room. Continue doing activities that you've always enjoyed. Keeping busy will keep your mind off your sad feelings. It will help you to focus on the positive rather than the negative.
Step 7
Create three positive affirmations that you repeat to yourself every morning. Shifting your energy to the positive aspects of your life will help you to see that a breakup isn't the end of the world.
Tip
If you become severely depressed it is best to seek the help of a medical professional. A licensed therapist can help you better understand your feelings.
Warning
If you have thoughts or harming yourself, talk to a friend or family member immediately.
View Singles Near You