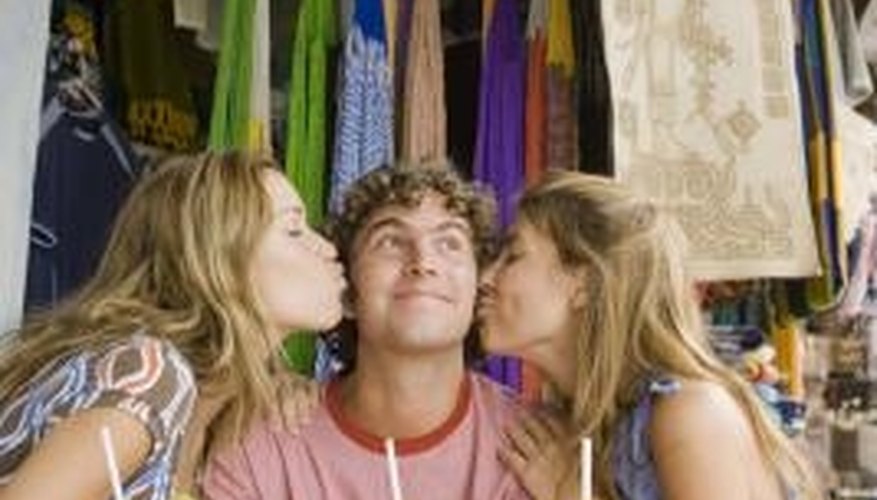 Contact the sociology and psychology departments of every university within a 10- or 20-mile radius of your hometown. Give the department your name and contact information, as well as your age, gender and race. Tell them you're interested in participating in any research projects on dating and ask them to contact you if they have any ongoing or upcoming.
Post fliers with your contact information in the student lounges of the undergraduate and graduate sociology and psychology departments of those same universities. Often, students conduct their own projects on various subjects such as dating for grades. State that you're interested in participating in a potential study on dating. For example, one study might examine a person and his partner's thoughts and feelings in a new relationship. Another study might explore what single people of a particular age range and gender look for in prospective mates.
Contact dating companies in your area. Such companies often run projects such as speed dating, group activities and comparable activities. Ask if they ever conduct studies on dating for their own market research and give them your information.
Contact consumer groups in your area. Consumer groups are organizations that conduct research on companies and products that affect people in society. Some consumer groups examine online dating companies. Give those organizations your contact information, expressing your interest in involvement in a dating study if they should ever conduct one.
Tips
Some studies might require that participants already be in relationships for a given amount of time, whereas other studies might require that they be single.

At the university level, payment ranges from class credit to a few dollars to several hundred dollars, depending upon whether the study is conducted by students or established researchers and depending upon the duration of the study.
Warning
Aside from asking for personal information such as race, gender, age and contact information, studies might require participants to answer questions about their dating history, income level, height and weight as well as their preferences in prospective partners.
View Singles Near You