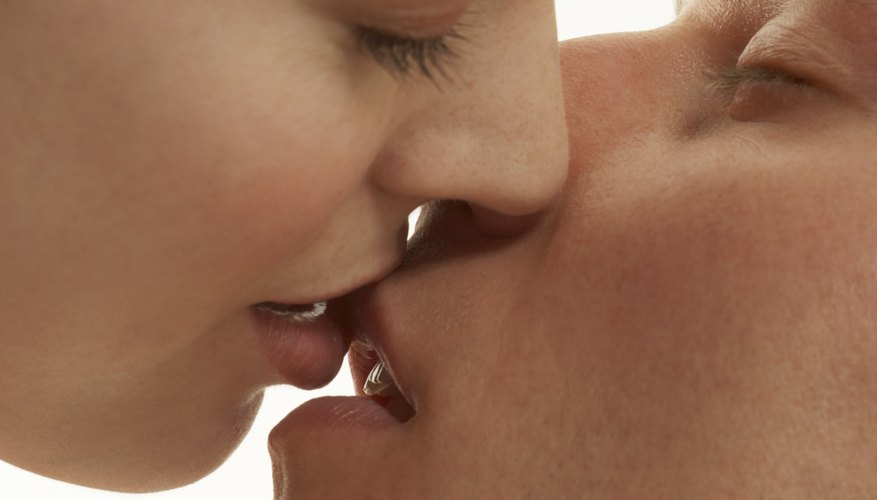 Defining Love
Love is an emotion that combines attraction and need for someone or something. Love can exist without passion, according to psychologist Susan Krauss Whitbourne in her "Psychology Today" blog. Love can be selfless and all consuming, gentle or intense, affectionate and sexual or platonic. You can love a romantic partner, your family, your pet, an object or an idea.
Defining Passion
Passion is commonly associated with love and is measured by it's intensity. The dictionary defines it as ardent joy and desire for someone or something. In a romantic relationship, it can ebb after a couple of years, according to Whitbourne, but rebound when the kids head off to college. It can die if you don't feed it with time spent together and a desire to give your partner your best.
Differences
For many, passion includes lust and can be associated with negative connotations if passion rules your life. Conversely, love almost always has a positive connotation and generally seeks the best for another when it rules the relationship. This is the fundamental difference between passion and love.
Positive Aspects of Love
Love is often freely given for the good of others. Although you want to be loved, you can love another with requiring reciprocation. Love can lead you to sacrifice what you want for the benefit of another. It may quietly guide your relationship without becoming physical or needing frequent contact.
Misconceptions
Passion may accompany love, and love may burn passionately. Unconditional love for family and close friends can exist for a lifetime without passion or desire. Intense love affairs do have passion, however not all loving relationships are built upon it.
View Singles Near You