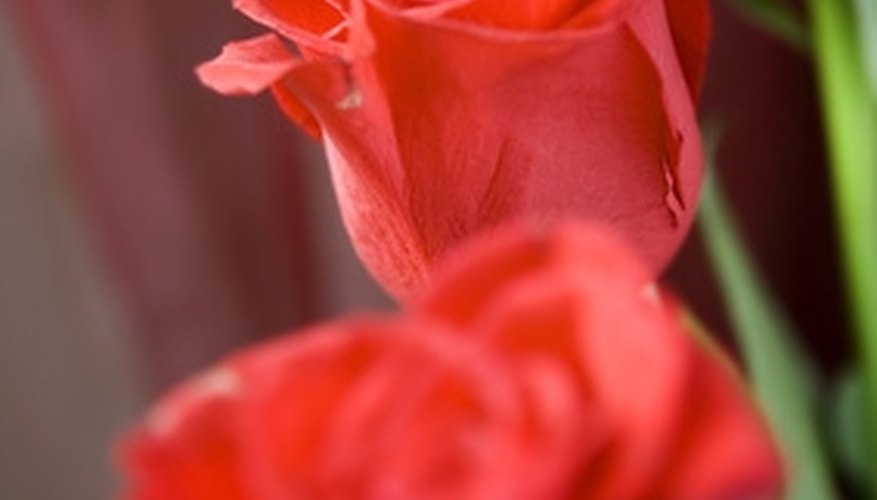 Whether you want to buy a romantic gift or create one inexpensively or completely free, the options for romantic fits are endless and only depend on your own creativity. "Perfect" depends on the person you're gifting and does not have to do with the amount of money spent. Romantic gifts can be handmade gifts with a lot of thought put into them. Plan your romantic gift around the person you're gifting and their interests and loves.
A Day Together
Purchase or rent her favorite movies and have her favorite music ready for playing throughout the evening. Scatter rose petals throughout the house for the extra romantic flare. Cook a meal for her and provide her favorite drinks, desserts and other snacks. Include her favorite hobbies and activities throughout the day, such as playing a sport or going to a dance club. Have flowers or a gift delivered to her home or place of work, with a special custom message attached.
Classics With A Twist
If you're looking to add a twist to a classic gift, think outside the box. Purchase chocolates, roses, and other sentimental traditional gifts, such as candles and lingerie, or sports DVDs for men. Leave clues on note cards around the house on where to find the gifts that you have scattered here and there.
An Adventurous Day
Plan a day that is full of events relevant to his interests and hobbies. You can go on a hot air balloon ride, or take him shopping at his favorite stores. Visit a museum or travel to a new local area you have yet to explore together. Other possibilities include attending a wine tasting, visiting an amusement park and serving breakfast or dinner in bed. Keep the activities of the day to yourself for the ultimate surprise. Finish the day with dinner at his favorite restaurant.
View Singles Near You