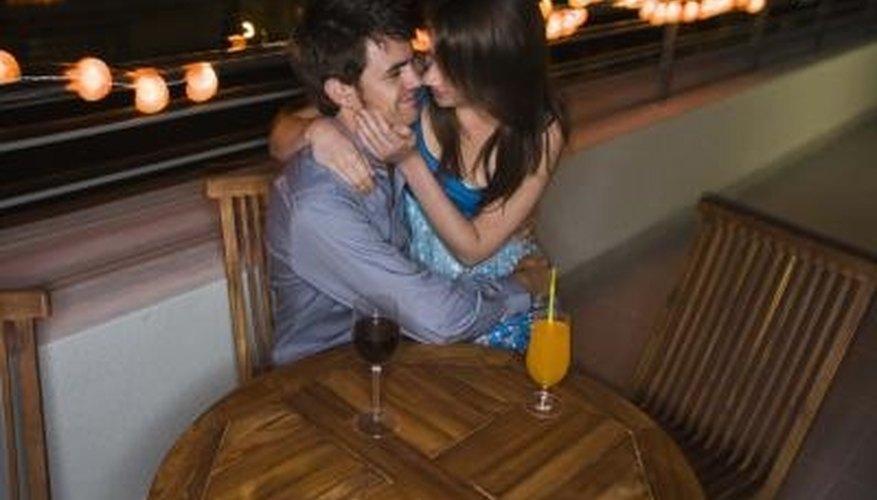 Message in a Bottle
A quaint and original idea for a romantic personalized greeting card and gift in one is a message in a bottle. This makes is a wonderful keepsake for both a guy and a girl. They can be ordered online with your special personalized greeting inside and you can have them delivered to your loved one with some flowers. Or, make one yourself. This is a fantastic way to romantically and privately send that special message in this tasteful gift that can be kept forever.
For the Musician
A personalized harmonica would be a lovely gift for someone who is musically inclined. Whatever instrument he plays, it is still a good gift, because it never goes out of tune and can be used to tune other instruments. He can carry it in his pocket and break out a solo anywhere at any time. The harmonica can be engraved with your own romantic personal message. You could buy a harmonica and engrave it yourself or purchase special custom-made one.
Pocket Watch
A personalized pocket watch is traditionally a romantic gift that a man or a woman of any age would love to receive. Pocket watches of all qualities can be purchased, including solid gold and diamond-encrusted ones. No matter the quality, a pocket watch can be engraved with a romantic message inside the front cover or on the back plate. They can be worn on a chain in the top pocket, as was done in the 19th century, carried in the trouser pocket or worn around the neck.
For the Book Lover
A personalized novel with you and your beloved as the main characters and your friends and family members in the story is a great gift idea and most certainly very romantic. These are available to purchase as a full length romantic novel, featuring a personalized cover and title. Certainly a personalized novel is that special kind of gift.
View Singles Near You