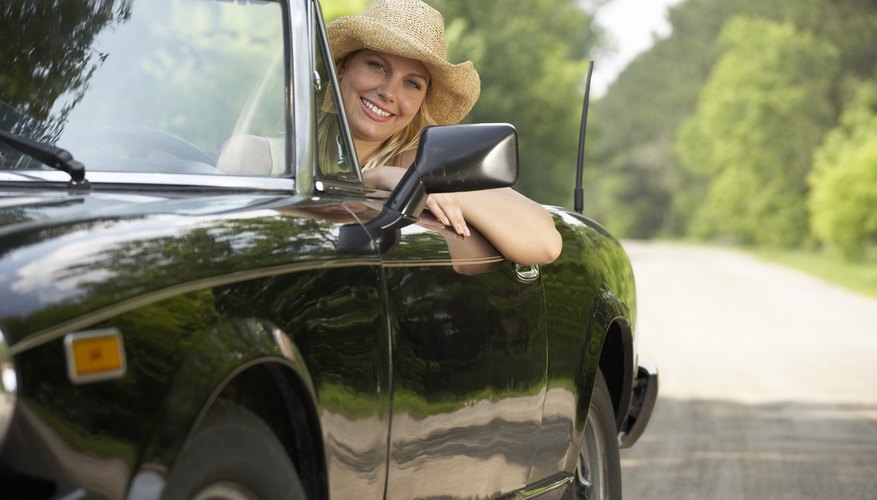 Step 1
Scope out a specific type of girl. If she's listening to loud music and driving fast it may mean she's more apt to be spontaneous and more likely to let a guy pick her up at a stoplight.
Step 2
Look for a girl that's by herself. If she's with other people or friends she has a "reputation" to uphold. She likely doesn't want them thinking she's so easy that a guy can pick her up at a stoplight, so she may be more likely to ignore you.
Step 3
Roll down your window, wave and nod or do something to get her attention. At a stoplight she's focused on traffic and waiting for the light to change, so you've got to do something to get her to look your way before you even have a chance.
Step 4
Make eye contact and smile. This lets her know you find her attractive. If she's interested in you, she's going to return the smile and secretly wish she had more time to get to know the cute guy in the sports car.
Step 5
Ask for directions. This gives you a chance not to seem desperate. Once the window of opportunity is open, ask her if she has plans tonight.
Step 6
Hold up a note that says, "What's your number?" Hey, you've only got a few seconds, and if you don't do something quick you may lose your chance forever. Who cares if she laughs at you and speeds on? You don't have anything to lose.
Tip
Drive a hot car. If a girl sees a nice car, she's going to look inside to see who's driving it. The car is going to give you the opportunity you need to grab a girl's attention. Once you've got her attention, you can use your skills to keep it.
View Singles Near You