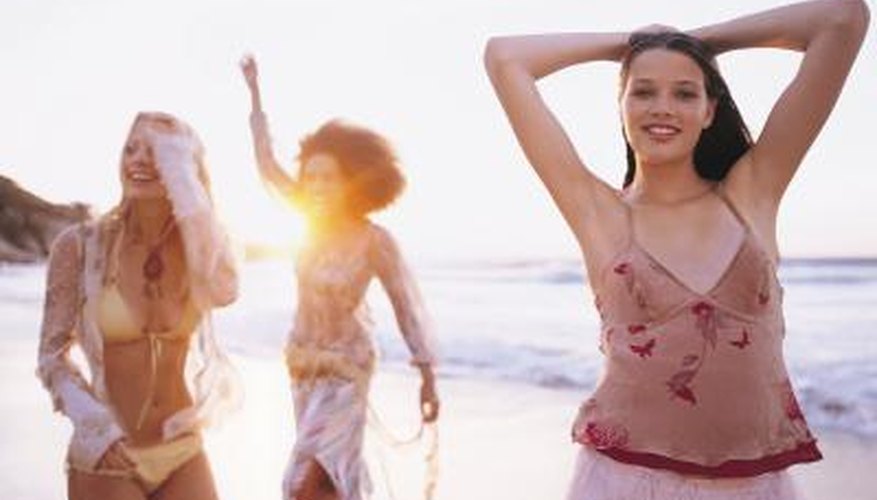 Step 1
Vacation in a spring break hotspot. Find out some of the places where lots of girls are gathering for spring break like the beach. Panama City Beach, Florida, for instance, is a regular destination for many girls during spring break. Get your own hotel room at a place where lots of girls are staying. This will give you space and a place to hang after the day is over.
Step 2
Stay in the mix. You will increase your chances of finding girls to pick up if you are where they are. Try to be where the center of attention is, whether it is a bar, a club or a simple gathering for a game of beach volleyball. Don't be afraid to spend some money by buying a round of drinks for some ladies. This gives you a good excuse to talk to them.
Step 3
Bring along the whole bunch. Believe it or not, bringing some of your male friends will actually heighten the chances of picking up girls. First of all, girls will be less likely to talk to you if you are alone as this can seem creepy during spring break. You will also find that your friends can help distract other girls you aren't interested in while you are focusing on those you are.
Step 4
Look busy and engrossed when you are not mingling. Instead of sitting on the fence, get into the action by confidently approaching girls. When you don't have any targets in sight, you can seem busy by texting, talking on your phone, filming your friends or doing other things for fun. If it seems like you are having lots of fun and are talkative, you will find girls will approach you as well.
Step 5
Pay attention to your appearance. You probably went on your pre-spring break crash diet; don't ruin it by wearing old clothes or not shaving. Wear a nice fragrance that isn't overbearing and pay attention to all aspects of your countenance including hygiene and accessories. Girls will be more in the mood to be swept off their feet if they feel you are attractive and care about your appearance.
Tip
If you are striking out with girls in a certain bar or club, consider going to a different place. This will help keep you from looking desperate as girls will be watching for who you talk to.
Warning
While it's fun to drink, don't get too drunk, as this can throw off your appeal to women.
View Singles Near You