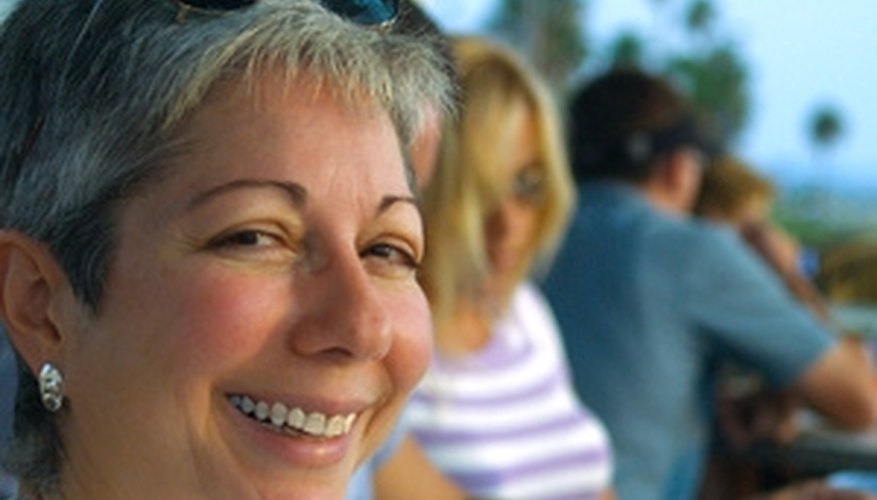 Project a sense of self-confidence. Older women have no time for men who don't possess the basic manly attribute of self-confidence. Older women tend to be more self-confident than their younger female counterparts, so it stands to reason that they are looking for a guy who isn't second-guessing himself.
Leave the pick-up lines at home. A mature lady probably has heard enough lines to sense one coming a mile away. Pick-up lines make you look insecure and unintelligent.
Shower her with attention. This appeals to women of all ages. Make and maintain eye contact with her. Engage her in conversation and really listen to what she is saying. Attention coupled with good conversation can be a powerful aphrodisiac.
Expect straightforwardness. Most older women have little patience for games. If she is looking for a one-night-stand, she may come right out and say so very quickly. On the other hand, if she is looking for a relationship, she may let you know that as well. She probably will expect the same honesty from you.
Expect boldness in the area of physical intimacy. If you become sexually involved with a mature woman, she probably will be much more confident of her sexuality than most younger women are. She may initiate sex more and take the lead during sexual activity. For some men, this can be a turn-off or intimidating, but for others it can actually be a turn-on.
Offer chivalrous actions, but don't be insulted if they are refused. You should offer to pay for an older woman's drink if you are interested in her, but she may turn you down. While this could indicate that she's not interested, this isn't always the case. Many older ladies are more financially stable and prefer to remain financially independent, rather than relying on a man's contributions.
Have fun and stay relaxed. Many women spend their younger years stressed out from relationships, work and raising children. Older women often look for opportunities to enjoy life without a lot of stress and drama.
View Singles Near You