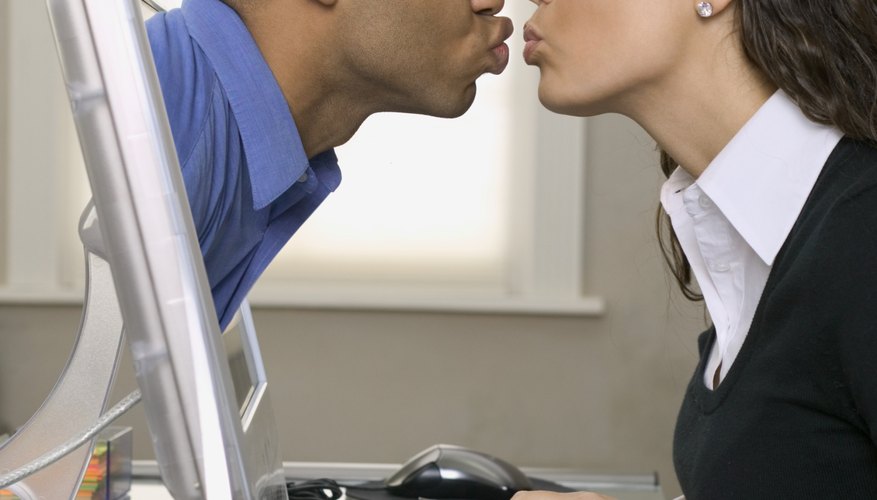 Step 1
Take pictures for your online profiles. One of the first things women look at when sizing up potential dates online is the photo album. Most people regard men they meet online without pictures to be a bit weird, and rightfully so. Even if you don't feel you are the most attractive person, find at least one or two pictures to share with others. People like to know with whom they are communicating.
Step 2
Keep your options open. Just as it is with traditional dating, it is difficult to meet people if you have a narrow view of who is acceptable. Try and be open to having conversations with a variety of people, as long as they are of legal age. You never know who you will meet along the way, and the people you never would have thought to consider might end up being great dating prospects.
Step 3
Initiate conversation. Don't be afraid to be the first person to send a message and say "hello." One of the best things about picking up women online as opposed to more traditional venues in real space is that there is nothing to be shy about. When you are chatting with a woman online, she doesn't know that your palms are sweaty or that you are in need of a haircut. You have nothing to be afraid of, so flirt at will.
Step 4
Be honest and forthcoming and expect the same. When you are attempting to pick up women on the Internet, keep in mind that people are not always who they say they are. The web is faceless; you can tell a woman you were an astronaut, and she would have no way of knowing the truth. If you want a meaningful relationship, however, tell the truth about who you are and what you want. Likewise, when something appears too good to be true, consider the fact that it might be a fabrication.
Tips
Remain persistent. Online chemistry doesn't happen overnight.

Try out different sites. Consider chat rooms, forums and social networking sites.
Warnings
Never meet someone in a secluded place for the first time.

Let somebody know about your online dating excursion, especially if it is for the first time. Tell someone where you are going and what time you plan to return. Safety is the most important thing.

Never disclose personal information to someone you just met online, such as your address or place of employment.
View Singles Near You