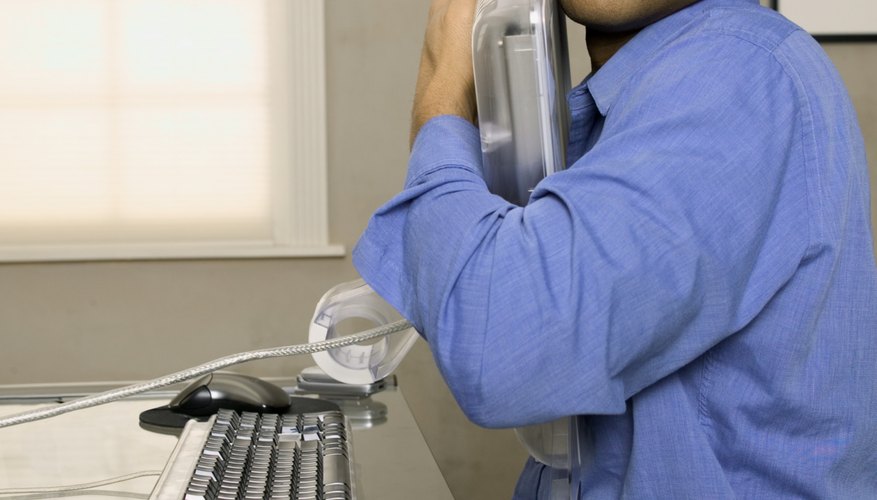 Disappointing Deception
When looking at online profiles, it can be difficult to get an accurate idea of a woman's appearance. The pictures you see of a potential date have usually been carefully crafted to show only the best angles, and it's not uncommon for a woman to fudge the details on her weight and age. This is likely due to an effort to meet established standards of beauty established by the media in order to compete, says behavioral analyst John "Jack" Schafer, Ph.D., in a November 2011 column in "Psychology Today." This problem is likely to get worse in the future -- a possibility that makes online dating a bit like a potluck.
Getting Into a Rut
In the real world, offline dating often results in mismatched pairs, notes philosophy professor Peter Ludlow, Ph.D., in a January 2013 article in "The Atlantic." Despite online dating services' attempts to match people with their "perfect" mate, such seemingly mismatched pairs often form beautiful relationships despite their differences. If you log in to your favorite dating site and automatically deselect any women who are over a certain height, don't like football and have more education than you, you may forever kill your chances of ending up with a tall, slightly geeky psychology professor who might have been your soul mate.
Forgoing "Down Time"
In the offline dating world, says Ludlow, people spend time licking their wounds after a relationship doesn't work out. When online dating enters the picture, this is often no longer true. For example, a man who might have spent a couple of months immersed in exploring new streams to kayak while contemplating what went wrong in his last relationship now may find himself logging on to a dating site mere days after a breakup. The result can be a whirlwind flurry of dating that rarely allows time for individual growth and development.
Women as a Commodity
The very nature of online dating encourages people to view one another as products on the market. This could cause you to unconsciously devalue the women you are dating, as after all, in a consumer market, one simply returns an unwanted product to the store and chooses another. Consider whether you want the mother of your children to be a woman you selected using superficial characteristics such as hair color and musical taste. When using a dating service, strive to establish communication that seeks to discover the humanity of the woman behind the profile.
View Singles Near You