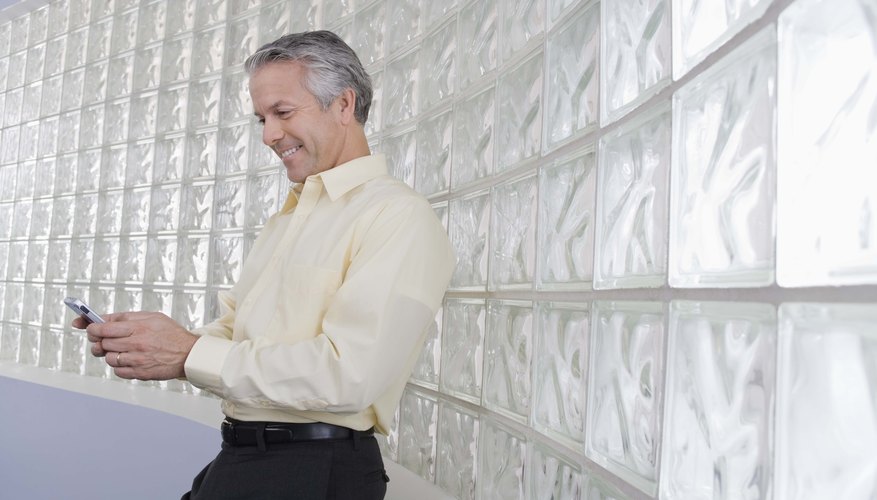 Internet Dating Sites
As of 2002, there were more than 900 dating services, including Internet dating services, which have continued to grow in popularity. Searching for a man online permits you to narrow your search by location and age range, as well as shared interests or other criteria including education level or religion. Many services work to match you based on compatibility, using their own personality profile questionnaires, and now many of them have custom apps allowing you to use the service from your smartphone. You can use the site on a trial basis to determine if it's the right service for you.
Mixers and Dating Events
Many towns and cities have dating services that hold regular mixers or other dating events for single adults. These may be formalized speed dating sessions or informal events, such as wine tastings, attending sporting events or playing team sports. To determine which events have the highest concentration of middle-aged men, ask in advance about the age ranges of typical participants. If the mixer features an activity, choose to attend those that include activities you normally enjoy. This increases your odds of finding a compatible mate; if you love basketball, you're more likely to meet a like-minded man at a mixer that takes place at a basketball game.
Churches
Your religious home may be a good place to start looking for a mate. Men you meet through church will share your faith and values. While there may not be many men in your home congregation, your church may sponsor singles events for members of your faith in the area that draw from a number of local congregations or synagogues. Your pastor or religious leader may also be able to suggest area church events or workshops that have a large number of single men in attendance.
Alumni Groups
Even if you live far away from your college or high school, they may have an alumni association in your town or city. Some large cities even have alumni groups for graduates of Ivy League, Big Ten, SEC or other college conferences, and all of these groups often have gatherings to watch football or basketball games. These events are great places to meet single men you already have something in common with.
View Singles Near You